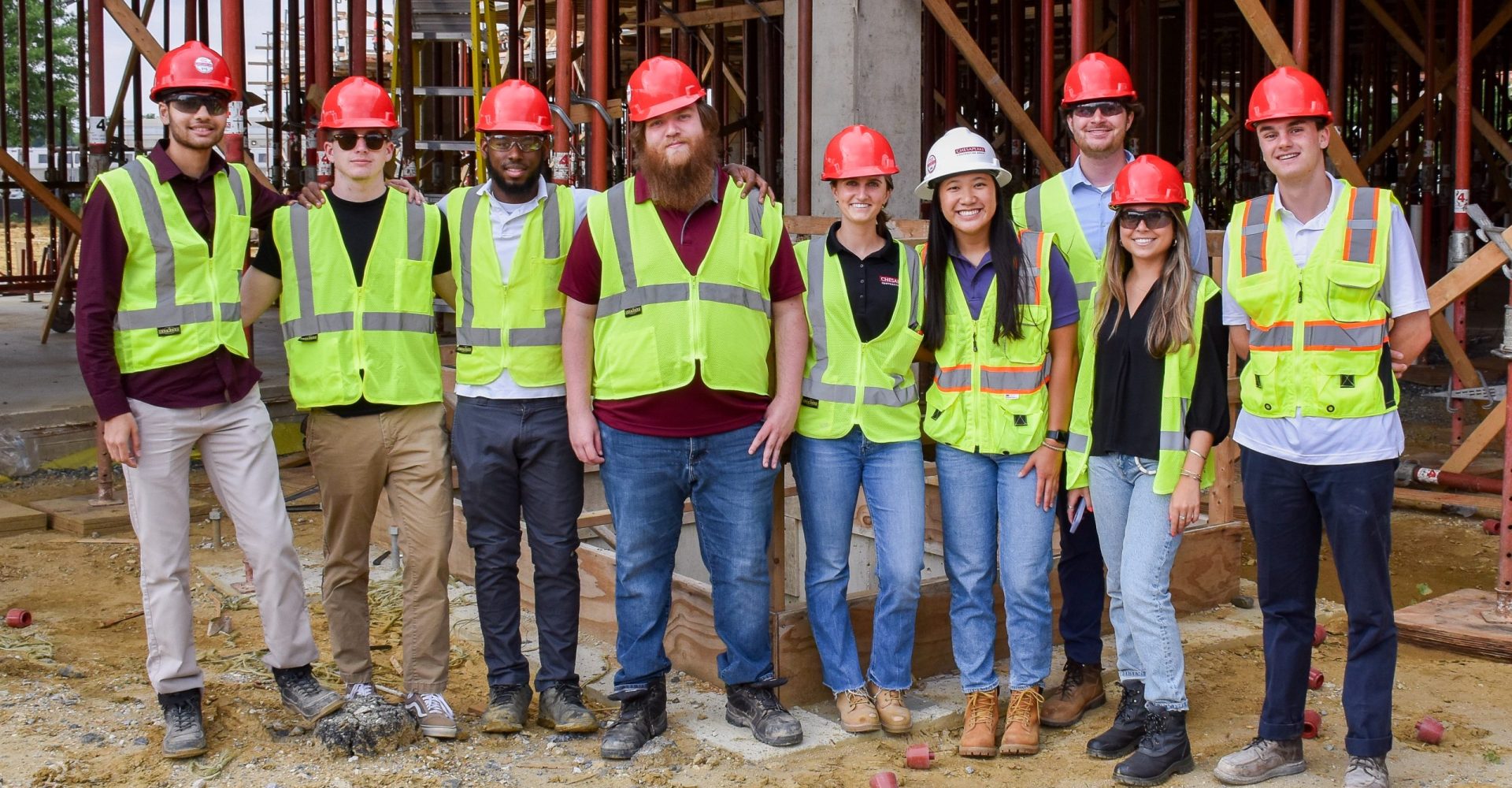 EDGE Internship Program
An Internship That
Gives You An EDGE
Become Part Of Our Team
We strongly believe in cultivating the next generation of engineers, project managers,
coordinators and more. At Chesapeake, you'll learn from the best and have a blast doing it.
So what's our EDGE program all about?
2
Develop
Develop your skills and knowledge beyond what you are able to do in a school setting.


Being an EDGE Intern, I saw a glimpse into the career I wanted to pursue after graduation. Gaining hands-on experience while working with a great team, I am forever grateful to have been chosen to be an intern for two summers.

Marie Schmitzer
The best part of my EDGE experience was working in a team of different age groups because they all have a unique way of relaying information. I also learned that it's ok to be wrong because that allows you to ask more questions to learn how to be better in the future.

Jeremy Gillespie
I really enjoyed working in a professional setting like CCG. I didn't know what to expect and I am happy I got to experience it. I learned collaborating with others is key.

Lauren Murray
Something I wish I'd known before my internship, is that you shouldn't be worried about not knowing things going in. The whole point is to learn and if you put in the work to get better and learn as much as possible, you will be successful.

Emma Desmond
The best part of the intern experience was getting acquainted with the processes associated with being on-site and being so close to home. I learned how to communicate with subcontractors and the overall construction process much more effectively.

Tyler Malin
CCG has given me a major confidence boost in knowing that I can handle myself on a jobsite and has allowed me to understand how to gain the most knowledge from every situation.

Hayden Zaiser
CCG is all about personal and professional growth, and that is what really makes it a great place to work.

Trevor Fidler
3
Grow
Not only will you have the opportunity to expand your professional skills, but you will also be able to grow as a person.
Every internship ends with the 'crane climb.' A 200ft ladder climb and a reflection of your growth at CCG.

4
Explore
It's all about who you know. As an EDGE intern, you will have the chance to network with the best people in the industry.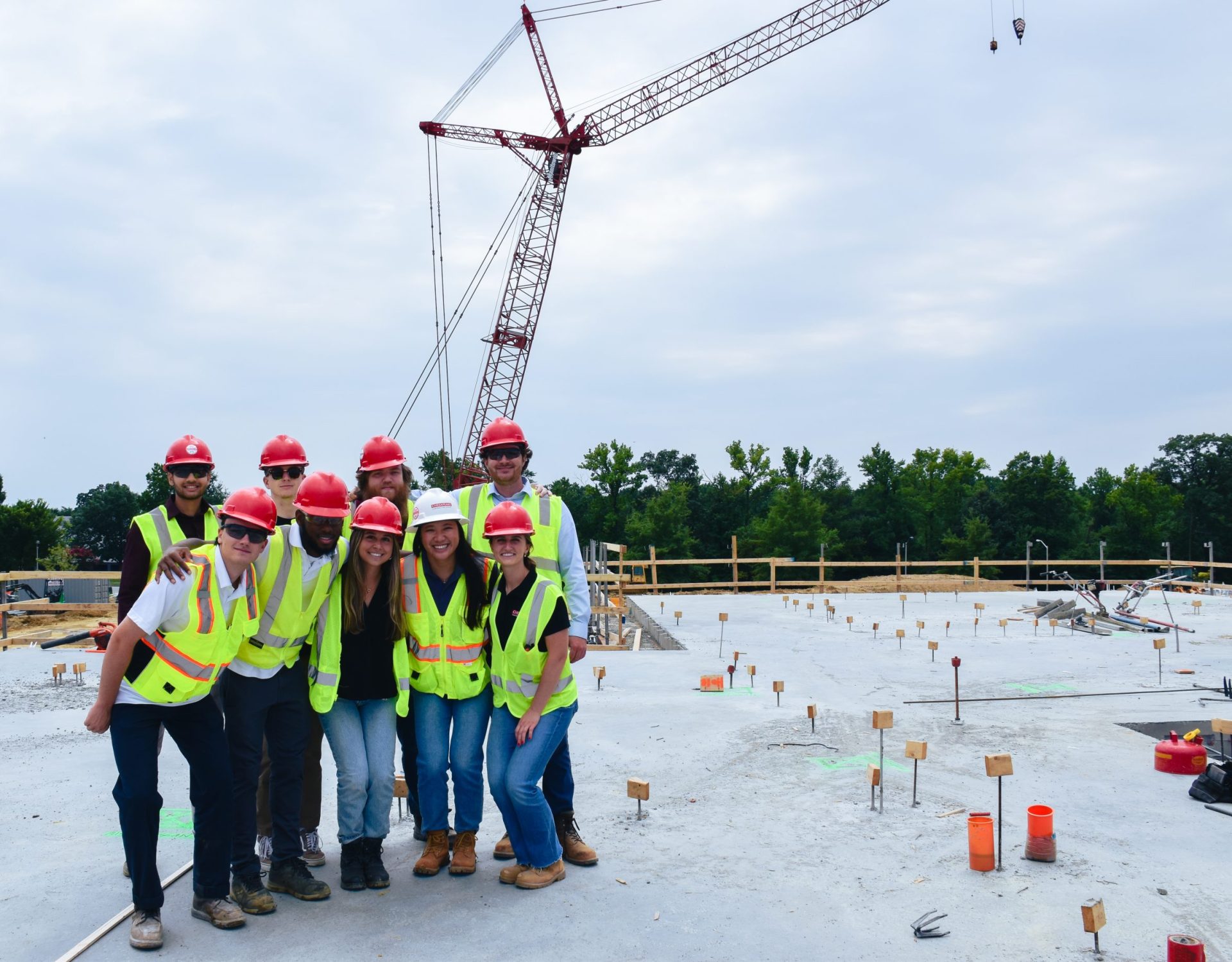 Chesapeake is currently accepting applications for the Summer 2024 EDGE program.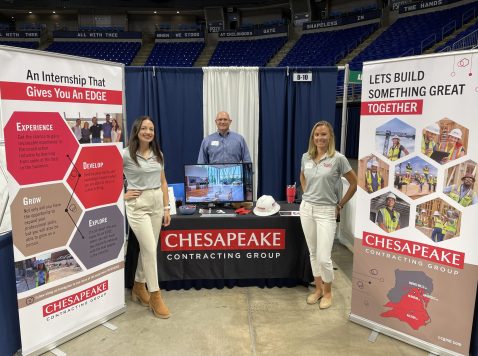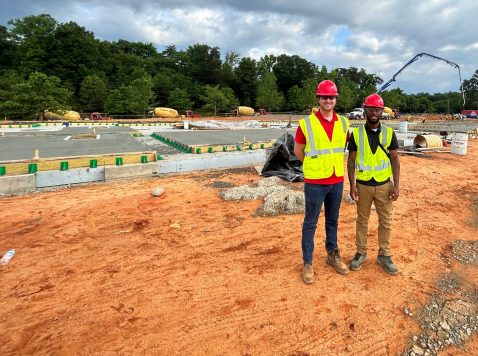 Currently enrolled in a Bachelor's Degree program with an accredited university, majoring in Civil or Construction Engineering, Construction Management or a related field.
Rising Sophomore or above with a minimum 3.0 GPA Overall. Available to work full-time over a 10-12 week period during the summer. Proficiency with Microsoft Excel, Word, PowerPoint, and Outlook
Possess demonstrated leadership and problem-solving skills, and be able to make decisions in a fast-paced environment
Strong team-oriented mentality and acceptance of responsibility for project completion
Reliable transportation and willingness to travel to various job sites
Excellent interpersonal, verbal, and written skills
Strong organization and time-management skills
Interested? So are we!
---
Not quite ready? No problem, provide your email to start the conversation.