Office
Annapolis Towne Centre #17B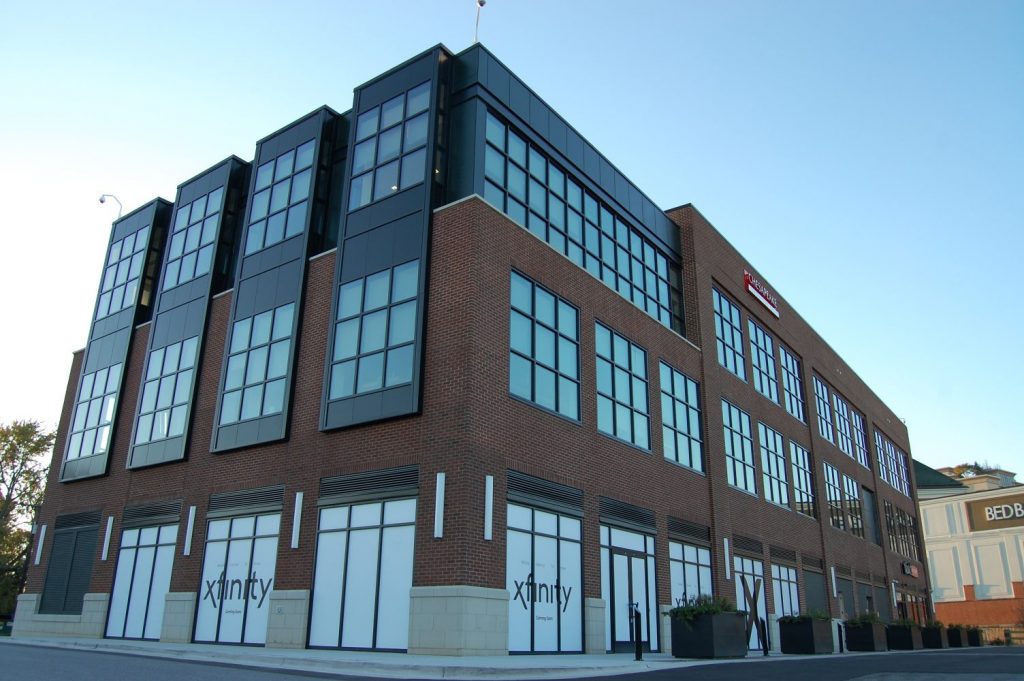 Office
Annapolis Towne Centre 17B is a 3-story, 31,500 square foot office building located in Anne Arundel County. The contract value, including site improvements, exceeded $5,000,000. This project consisted of 8 total tenant spaces. In addition to the shell building, Chesapeake Contracting Group, performed the building site work. This new project was a steel framed, light gauge building with masonry veneer.
Client
Greenberg Gibbons Commercial
Services Provided
Site Development
A unique challenge for this project, due to the restrictions of the site, was the narrow building shape. Due to this narrow shape, it was difficult to locate the stair towers for the egress of the tenants, causing challenges for the design team when crafting the tenant layouts. Because this was a part of an existing shopping center, the teams remained aware of the occupied spaces, impacting the safety program for the project. The Annapolis Towne Centre 17B project had a great construction team. Committed to solving problems rather than simply identifying them, this project had competent and engaged subcontractors, a decisive Owner, a responsive architect and a strong superintendent team. Like design development, the construction phase measured performance against a realistic and well communicated schedule. Regular construction meetings, pre-installation conference and an effective change and document management system allowed for quick problem identification and timely, integrated resolution. Expectations were clear and concise. Chesapeake Contracting Group completed this project on time and within budget. This is the latest addition to the Annapolis Towne Centre.