Education
Fader Innovation Center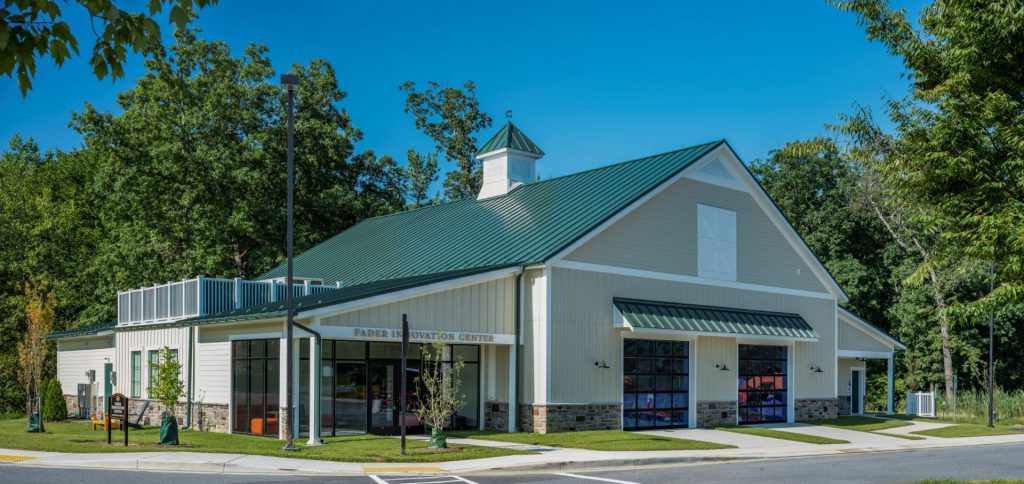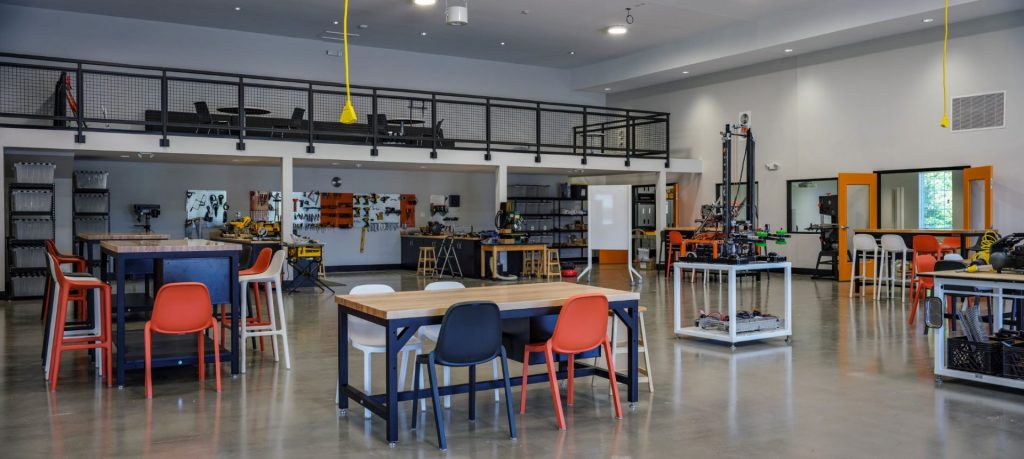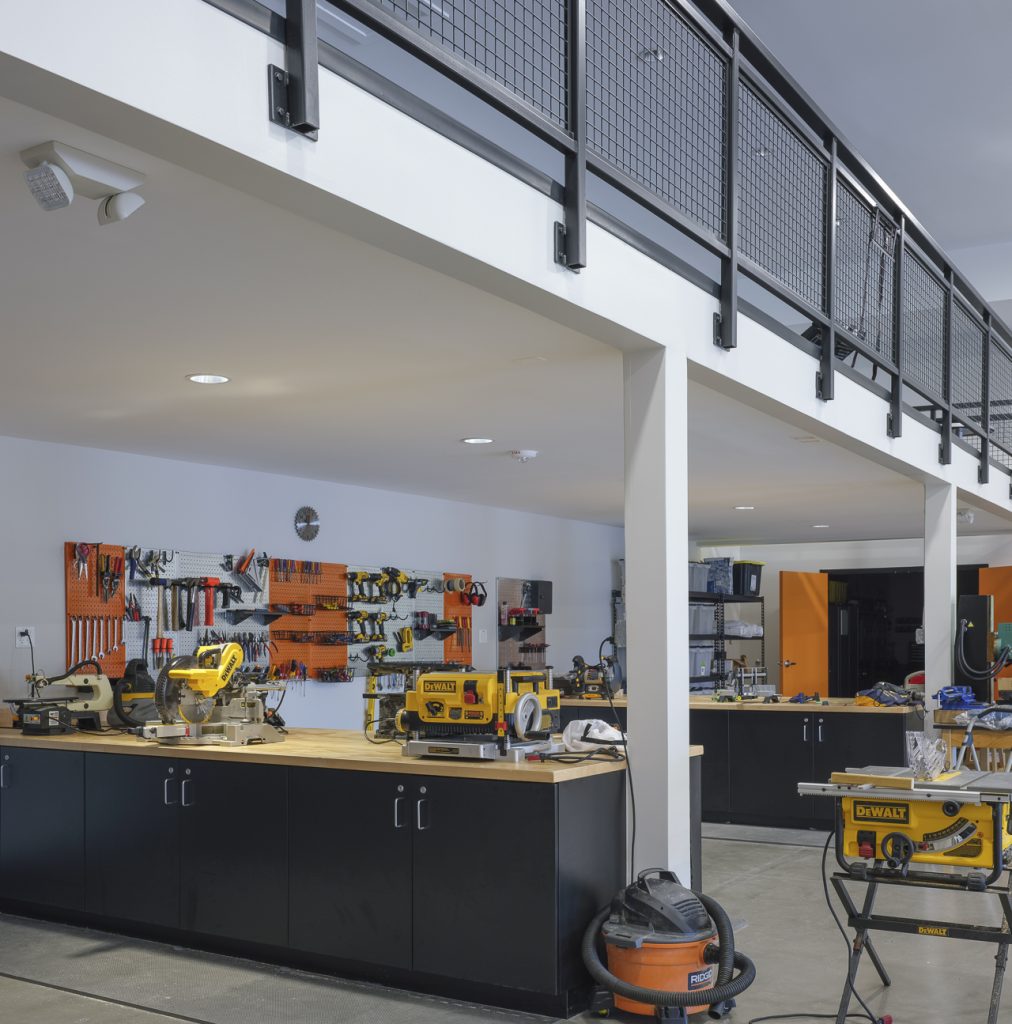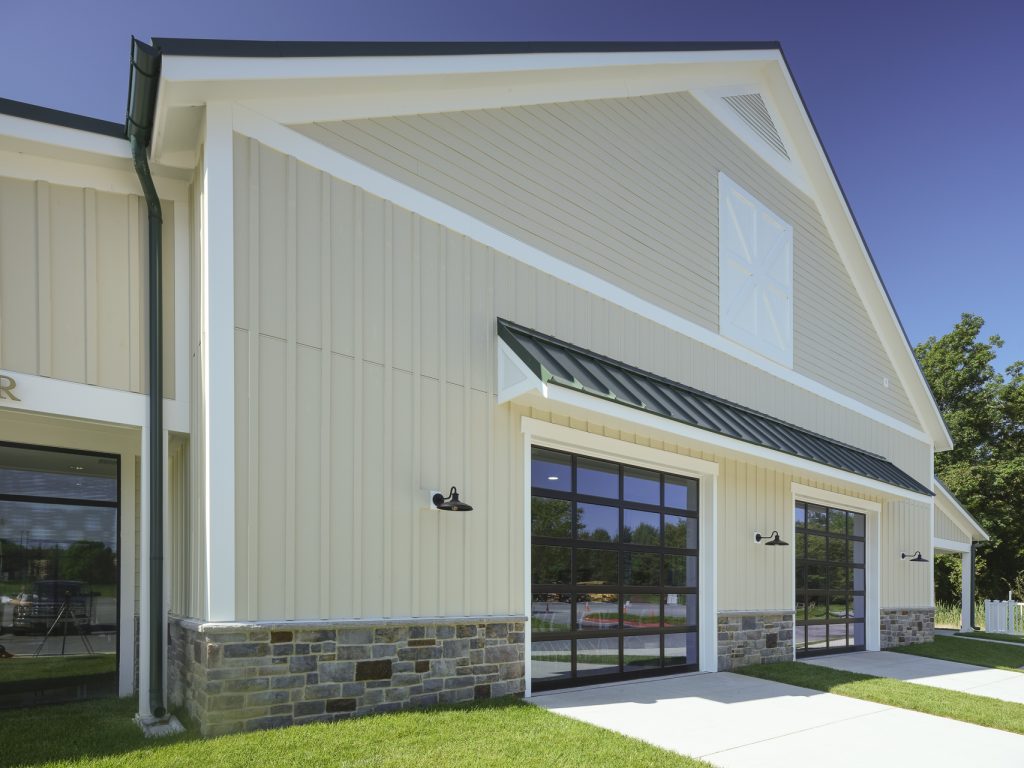 Education
The Fader Innovation Center is an interactive learning space for students interested in science, technology, mathematics and engineering at the McDonogh School campus. This wood framed, open concept floor plan creates a space for students to learn about robotics, training and education within the STEM field.
Architect
Curry Architects, Inc.
Services Provided
New Construction
This 8,000 square foot structure boasts Hardy siding and a stone veneer exterior. This project was also panelized, meaning the walls were built in a shop off-site then shipped to the site. The walls were then stood up and secured with a crane. The roof structure was also pre-engineered, where the truces were created off-site and delivered. The ability to pre-engineer the walls and roof structure allowed for an expedited timeline so that Chesapeake Contracting Group was able to deliver the project on time and within budget.
The most unique aspect of the project was the involvement of the McDonogh Works program. Students interested in learning more about construction were able to come on site during construction and work hand in hand with CCG's Superintendent, Tim Keene. The students were allowed hands on experience during the framing portion of the project, coming after school and during lunch to work on the Fader Innovation Center. Students participated in the installation of the rendering sign that was advertised outside the building and stood proud knowing they were involved.