Healthcare
Hopkins Bayview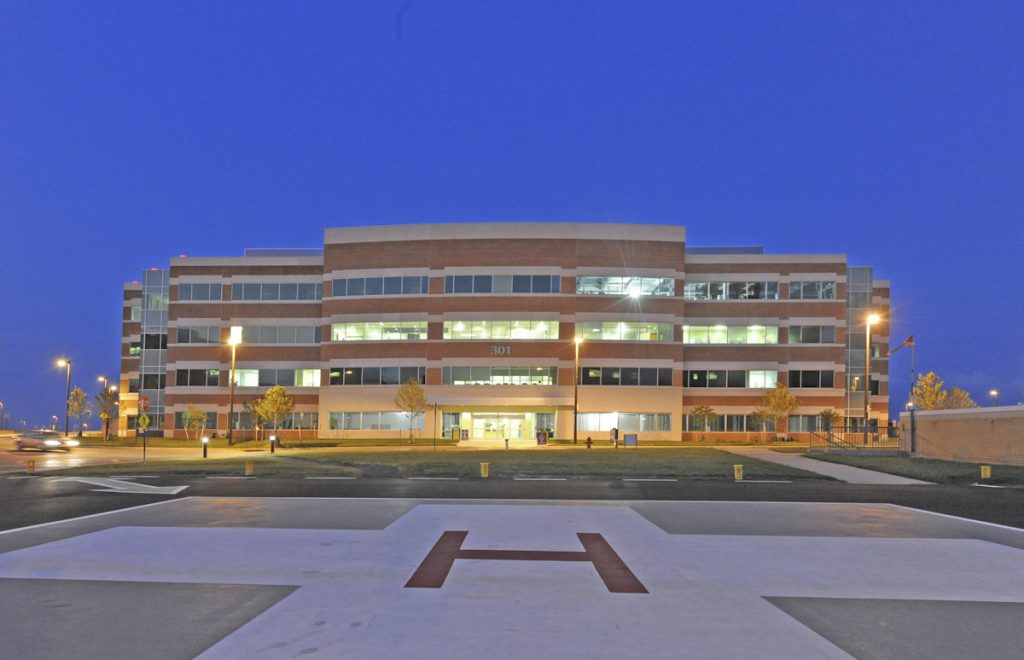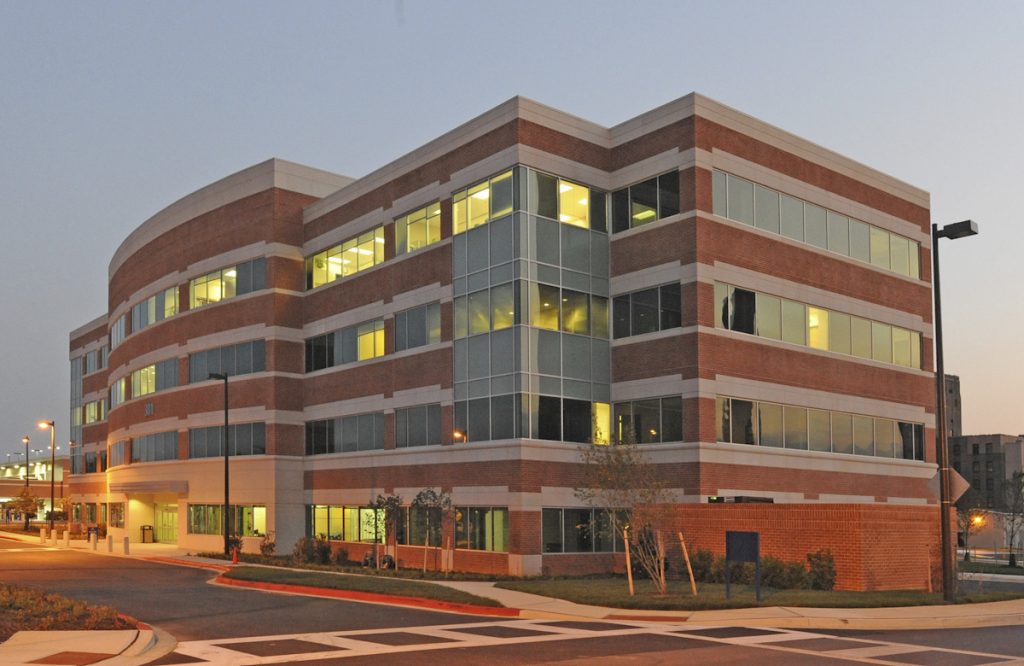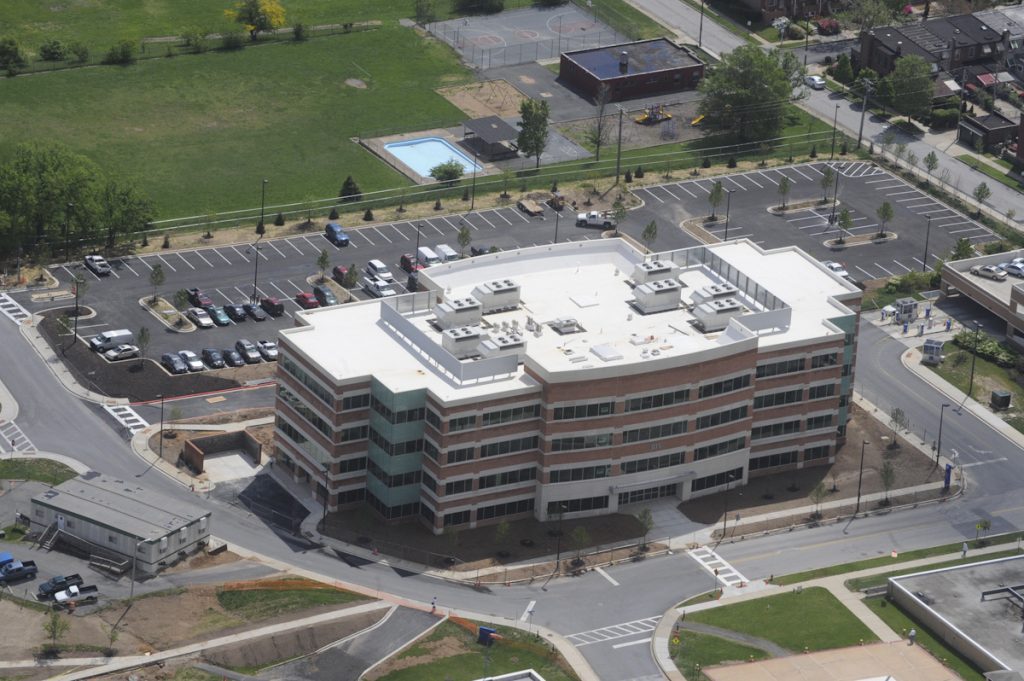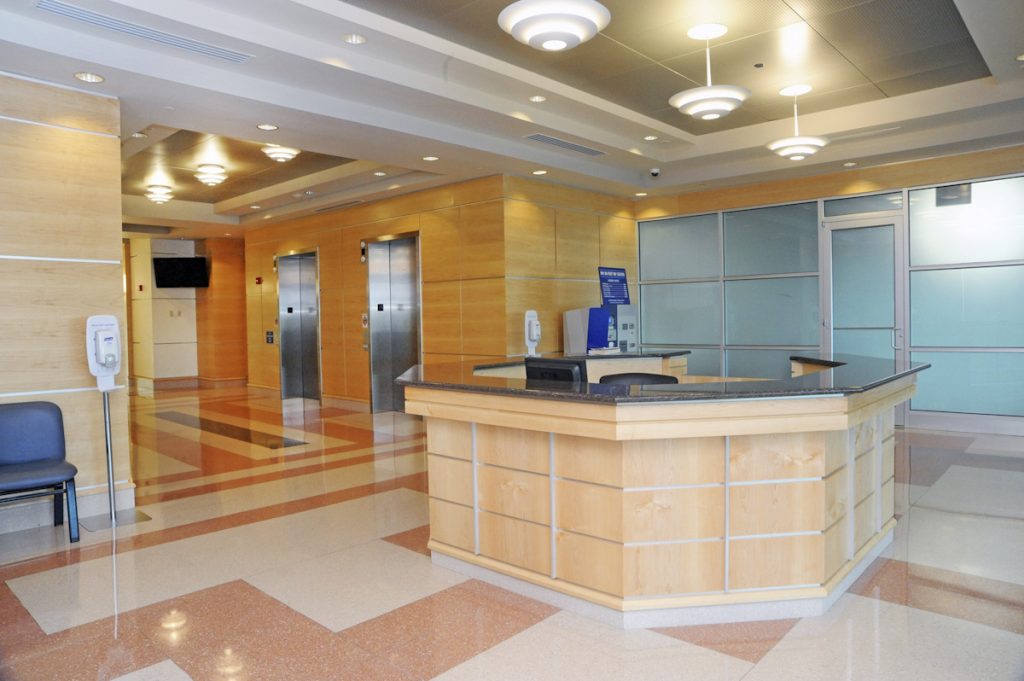 Healthcare + Office
New 100,000 SF medical office building 301. LEED GOLD certified.
Client
Bayview Partners, LLC. Hopkins Real Estate

LEED Certified
Services Provided
New Construction
The "301 Building" is a 4-story, 100,000 square foot medical office building located on the Bayview Campus of Johns Hopkins Medicine. The contract value, including site improvements, exceeded $12,300,000. The "301 Building" is the first building on any Hopkins Campus built by a private developer. Hopkin's tenant program would occupy 70% of the building, with tenants on all four floors. In addition to the core and shell building, Chesapeake Contracting Group, via a contract with Hopkins Real Estate, performed the road and infrastructure improvements and the building site work. The 301 project team began meeting in January of 2008 after schematic design approval. The project team consisted of Bayview Partners "the developer", several key members of Hopkins Real Estate "Hopkins", Brasher Design "the architect" and Chesapeake Contracting Group "the contractor". The team outlined several key goals and high priority tasks at the outset. Achieving LEED – Gold was important to the developer and Hopkins. Credits were targeted and measured routinely. Adhering to the intent of the performance specification and the quality and functionality it described was critical to managing expectations. During design development special attention was given to sequencing and constructability. Identified as a high priority task, a design development and construction schedule was formulated early on and updated continuously. As a result the permit and construction documents were delivered on schedule and footings commenced in March of 2009. The project was completed on time and on budget. The 301 Building had a great construction team. Committed to solving problems rather than simply identifying them, this project had competent and engaged subcontractors, a decisive Owner, a responsive architect and a strong superintendent team. Like design development, the construction phase measured performance against a realistic and well communicated schedule. Regular construction meetings, pre-installation conference and an effective change and document management system allowed for quick problem identification and timely, integrated resolution. Expectations were clear and concise. Quality control programs for masonry and building envelope trades were created before work commenced and quality issues were identified and corrected in real time.