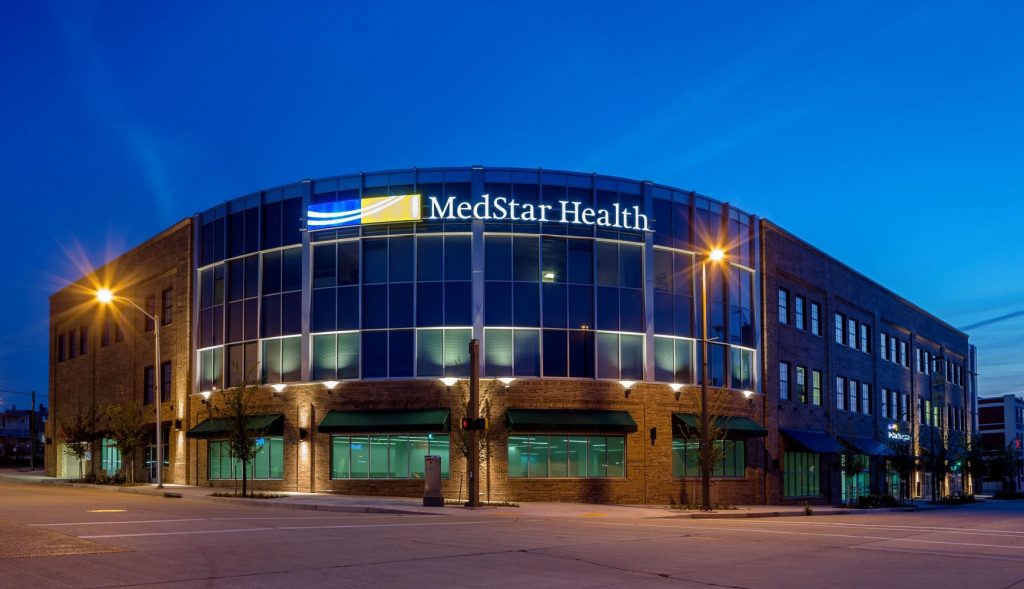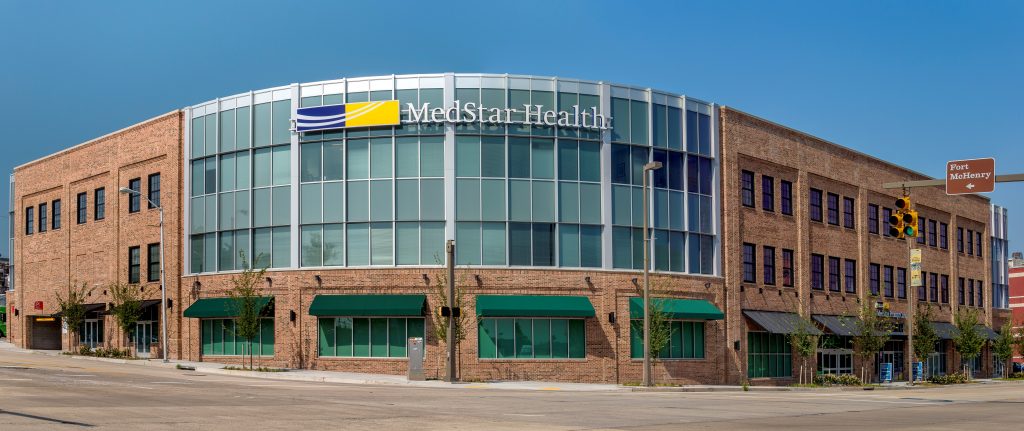 Office + Healthcare
New, 100,000 SF retail and medical office space with 52,500 SF of parking located in Baltimore City, Maryland.
Client
Caves Valley Partners
Architect
Urban Design Group

LEED Certified
Services Provided
Interior Fit-Out
Off-Site Road Work
Renovation
Site Development
Riverside Wharf is a great example of how to make the most use out of a small area in Baltimore City. This three-story building boasts 45,000 SF of retail and office space plus 52,500 SF of parking. It also includes below grade parking that is horseshoed into a small footprint. The elevated second floor rear parking deck allows walk-up entrance, providing a rural feel to an urban building.
Caves Valley Partners worked closely with the Key Highway Community Association to ensure the neighborhood's aesthetic needs were met. The beautiful, all-brick veneer building has a charming warehouse / wharf feel. The windows, in particular, have divided lites (like those of double hung windows) to imitate an older, mature building. The project brings a medical facility, MedStar, to the neighborhood as well. In addition, the fact that the parking is structural steel frame sets this project apart from those using the typical cast in place concrete.
The Riverside Wharf project was actually a redevelopment of an old ship building site. Originally a Brownfield site, Caves Valley Partners incorporated an Environmental Management Plan and hauled off all contaminated soils to the proper disposal facilities (in accordance with the Maryland Department of the Environment). We came out of the ground with sheeting and shoring. Riverside Wharf qualifies as a Baltimore City Green Building and used green building products, such as low VOC and recycled steel, throughout construction. The project also brings employment growth to the neighborhood with the opening of new retail and office space.
As a company, we hold ourselves to higher standards on every project. Chesapeake Contracting Group's project executives, project managers and superintendents work to ensure our client's needs are met and exceeded from project concept to completion. Our superintendents in particular are constantly checking the design to what is being done in the field. At Riverside Wharf, we successfully overcame several space obstacles (tight site, no lay down area, in public right of way).