Office
Woodholme Office Building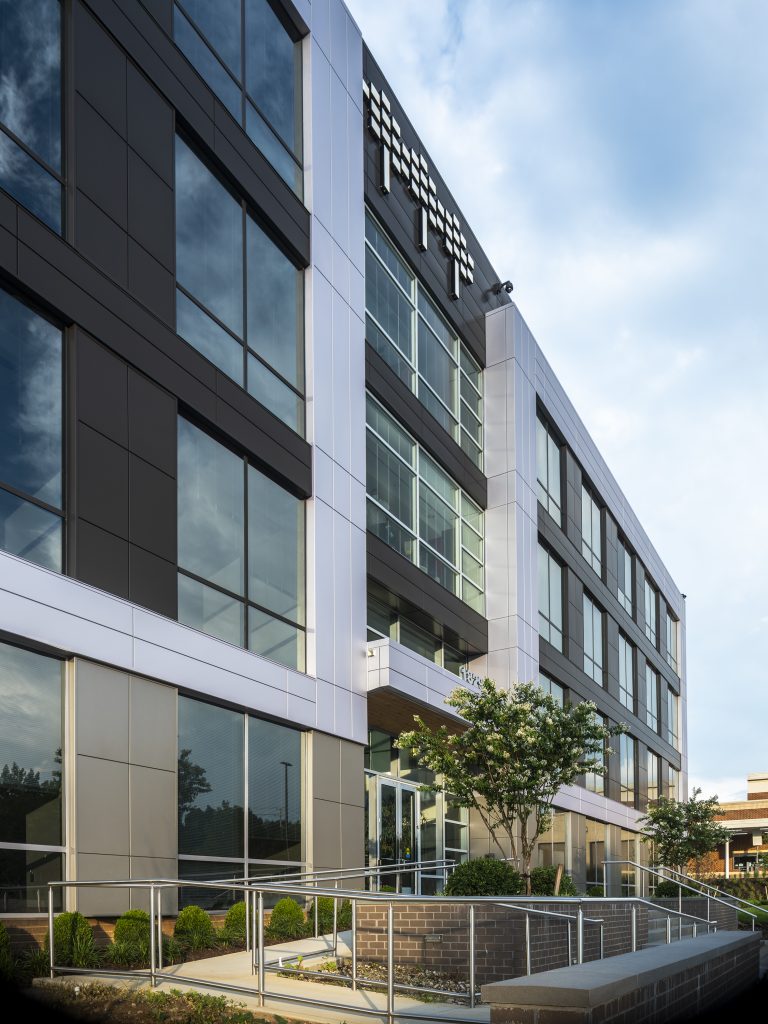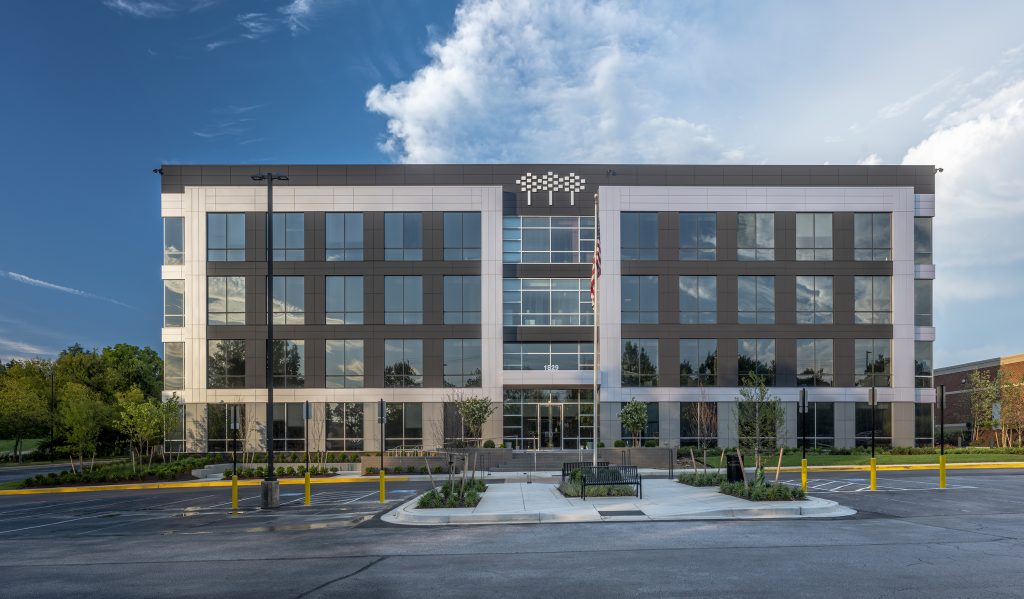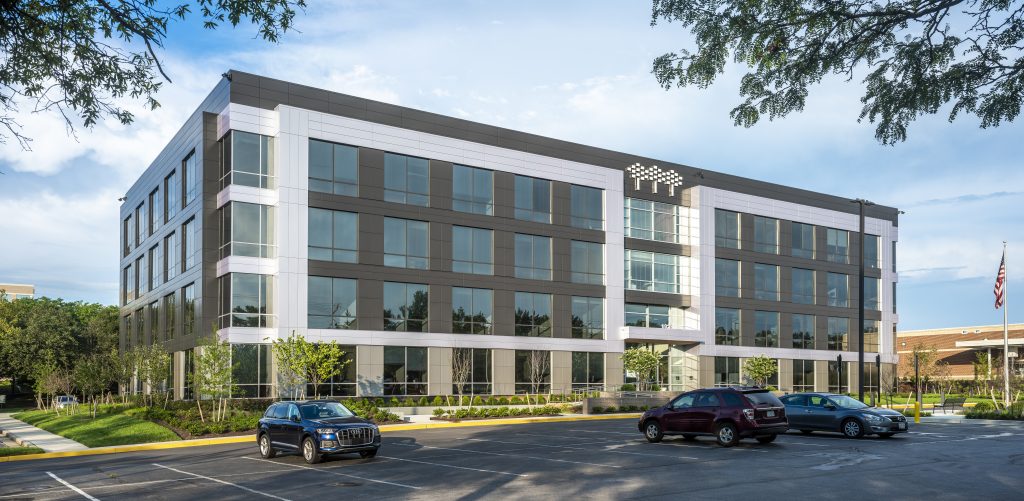 Office
Façade renovation to a 1980's office building located on Reisterstown Road.
Client
Greenebaum Enterprises
Architect
Design Collective
Services Provided
Renovation
Originally built in the 1980's, the Woodholme Office Building received a major re-vamp this year (check out the comments section for a before picture). In an effort to stop leaking, this occupied renovation consisted of sealing the entire building with a new weather barrier and metal panels on top of the existing brick veneer. Anchors were drilled to the subframing for the metal panels during off hours due to noise levels and vibrations, and the existing windows remained and were flashed and sealed with the new skin system. All new stone pavers and concrete sidewalks at the entrances of the building were installed, giving a beautiful finishing touch to the project located along Reisterstown Road.
Many unique elements were used to create a total façade transformation of this beautiful office building. For the patio areas, large single blocks of blue stone from Pennsylvania were used to create benches. Special care was needed to keep the stone joints level and equally spaced. Additionally, the metal panel subcontractor used 3D laser imaging to measure the building prior to preparing shop drawings.
Value Added
The building was found to be as much as 3 inches out of plumb, and 3 inches out of level. While this many not sound like much, the metal panels installed on the building have almost zero tolerance in both the horizontal and vertical plane. Extensive use of shims and leveling techniques were required to install the panels, a major part in the building transformation. Additionally, the weather barrier behind the metal panels had to be installed prior to starting the metal panels. To avoid degradation of the weather barrier from the sun's UV light, a special silicone based weather barrier had to be used.