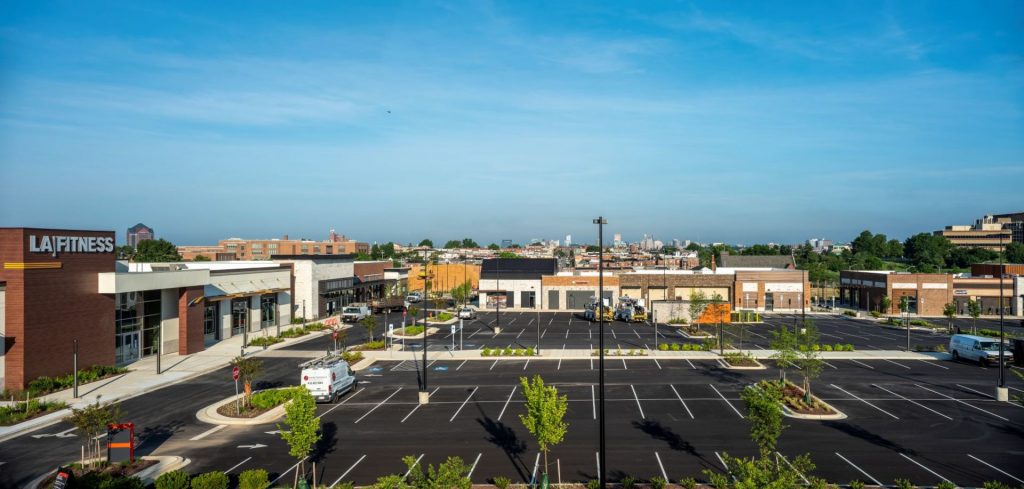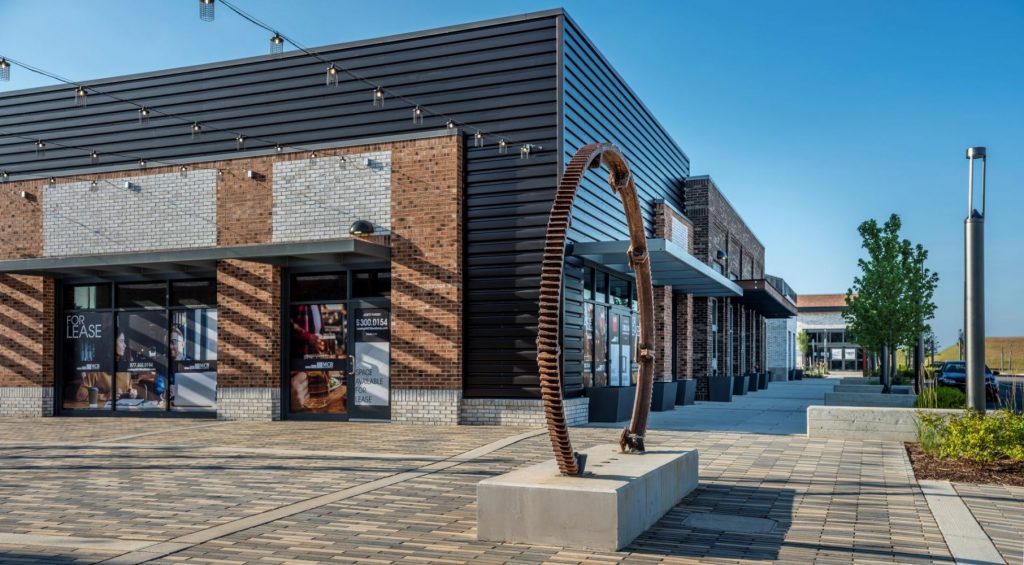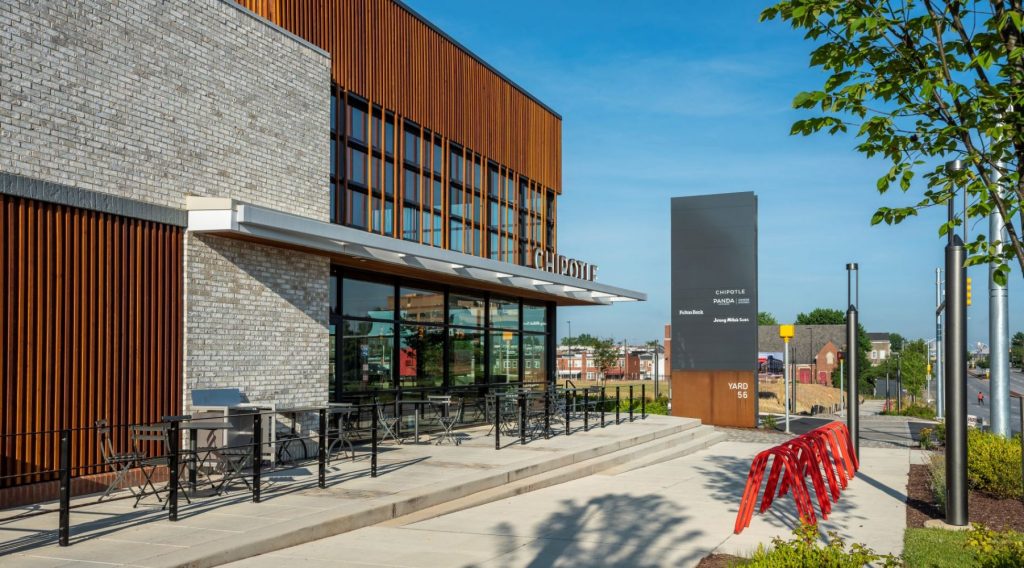 Retail + Mixed-Use
Yard 56 is a planned urban mixed use development that's architecturally designed to create atmospheric shopping and dining experiences through the use of unique industrial elements that pay homage to the region's historical charm. Ideally located across from Johns Hopkins Bayview Medical Center and along a major east-west artery that runs through the city's strongest emerging neighborhoods to the renowned Inner Harbor, Yard56 is well-positioned to offer an array of amenities for hospital guests, staff and residents of East Baltimore.
Services Provided
Environmental Services
New Construction
Site Development
Originally built in 1911, Pemco Internal Corporation manufactured an array of porcelain and ceramics products at the 20-acre plant in East Baltimore. The Pemco plant had a long history of environmental violations including the dumping of lead and arsenic that seeped into the soil and groundwater. The site was abandoned by Pemco International in 2006 to move south towards the company's industrial customer base. Warehouses on site were nearly full of ceramic mixing and manufacturing products left behind. The site was prone to vandalism, vagrants and arson fires. In March of 2021, MCB Real Estate partnered with Chesapeake Contracting Group to begin demolition of the former Pemco project. Artifacts from the original manufacturing plant were reproposed to pay homage to the origination of the site.
This project is also located in an opportunity zone and MCB won New Market Tax Credits under a federal program that rewards investment benefitting low-income communities. Yard 56 also secured property tax credits as part of an Enterprise Zone.
Value Added
MCB Real Estate and the Baltimore Tree Trust (501c3) joined together for the largest project since inception by planting over 140 trees in the first phase of Yard 56. While much of Baltimore Tree Trust's work focuses on restoring Baltimore's urban tree canopy, they also know that many capable residents are currently unemployed. BTT's pilot workforce development program, the Urban Roots Apprenticeship, seeks to connect the dots between city residents and the tree care and landscaping industries. The Urban Roots Apprenticeship partners with the Center for Urban Families – Strive Program to identify candidates ready for environmental career opportunities by recruiting, training, mentoring and connecting Baltimoreans to successful careers in the tree care and landscape industries.