CCG News
Meet the Interns 2023 Part 1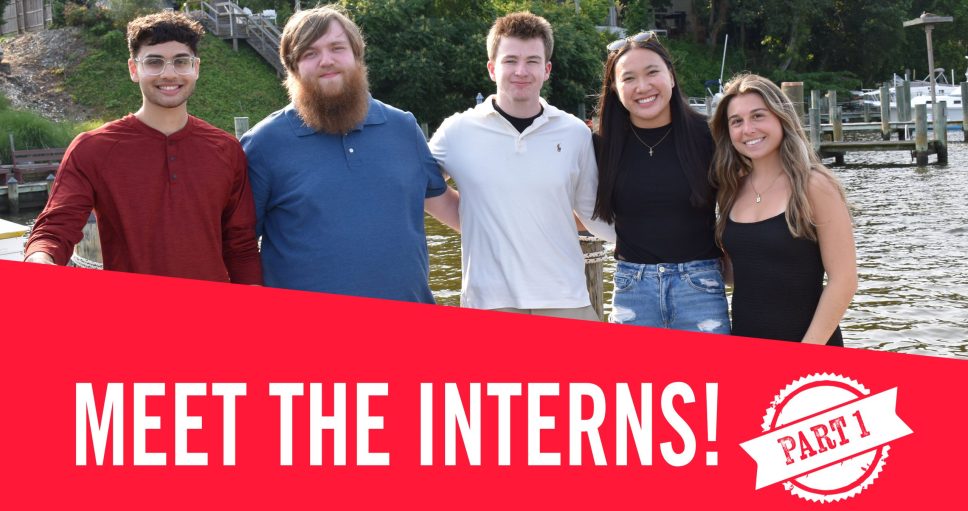 This month, Chesapeake welcomed our nine summer interns to the EDGE program. The EDGE program is designed to give college students interested in the construction industry, a chance to gain invaluable experience, develop industry skills and knowledge, and ultimately grow both professionally and personally. This year's group of interns are eager to learn more about CCG and the company's passion for their work.
This week we introduce five of our EDGE interns. Our first intern is Julia, a returning intern, working with the Estimating team. She attends Illinois State University and is pursuing a degree in Construction Management. Our next intern, Sam, is also interning as an Estimator. Sam is currently a rising junior at the University of Maryland, Baltimore County and plans to graduate with a degree in Mechanical Engineering. Both Julia and Sam will be working on the preconstruction side of projects and look forward to learning more about estimating.
In the Marketing intern position, we have Danielle Salameh. Danielle studies business at Penn State University and will graduate in 2024 with a degree in Marketing. As a Marketing Intern, she helps run the CCG social media platforms, assists in event planning, and creates website content and graphics.
Fulfilling the positions as Project Engineer Interns, we have Zakariya Patel and Dylan Overfelt. Zakariya is a rising fourth year student at the University of Maryland and is pursuing a degree in Economics. He looks forward to bettering his understanding of the construction industry throughout the summer while working both in the field and at the office. Dylan is also a rising senior and plans to graduate with a degree in Construction Engineering and Management from Virginia Tech. All of our interns have unique backgrounds but share the same interests in what we do here at CCG making them great candidates for the job!
To gain more insight about the 2023 internship experience, check out our EDGE Instagram account @ccgedge. CCG is currently accepting applications for the Summer 2024 EDGE program. If you are interested in becoming a part of the team click here: https://www.ccgmd.com/careers/internships/