CCG News
Meet the Interns 2023 Part 2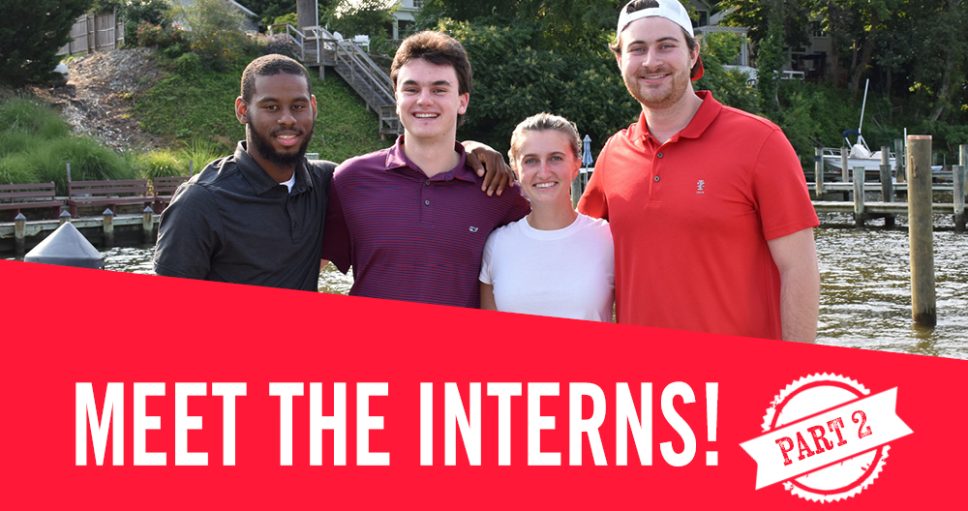 Here at Chesapeake, we strongly believe in cultivating the next generation of project managers, engineers, coordinators and more. With a variety of intern positions available through our EDGE program, we are able to provide a meaningful and unique experience to each individual as well as offer exposure within the construction industry.
Chesapeake introduces the remaining four members of our 2023 EDGE Summer Internship Program. Allison Pitts is interning with CCG this summer as an Engineering Intern. She attends Washington and Lee University and is pursuing a degree in Geological Engineering. Allison was interested in the EDGE Program because she saw it as an opportunity to gain hands-on experience as she immerses herself into real-world projects. Our next intern, Matt Hallissey, is working as a Project Management Intern. Matt recently graduated from Penn State University this past Spring and will continue onto graduate school to pursue his master's degree in the field of Civil Engineering. Additionally, Curtis Clinton works in the position of Field Engineer Intern. Curtis attends Morgan State University and will graduate in 2024 with a degree in Construction Management. During his summer with CCG, he is eager to gain invaluable experience in the field, enhance his interpreting skills of drawings and prints, and ultimately foster meaningful relationships with his peers and mentors.
Lastly, working on our corporate functions team as an Accounting Intern is Austin Hendricks. Austin is a rising junior at the University of Richmond and plans to graduate with a degree in Accounting and Finance. He is excited to use his knowledge of financial accounting to help with the business side of construction projects.
We warmly welcome all EDGE Interns to the CCG team and look forward to seeing all they accomplish over the next few months. Don't forget to check out last week's article to get to know the other five interns!
To get a closer look at what the interns are up to this summer, check out @ccgedge on Instagram for weekly updates on their experience. CCG is currently accepting applications for the Summer 2024 EDGE program. If you are interested in becoming a part of the team, apply now!