Chesapeake News
New Office Location in Raleigh, NC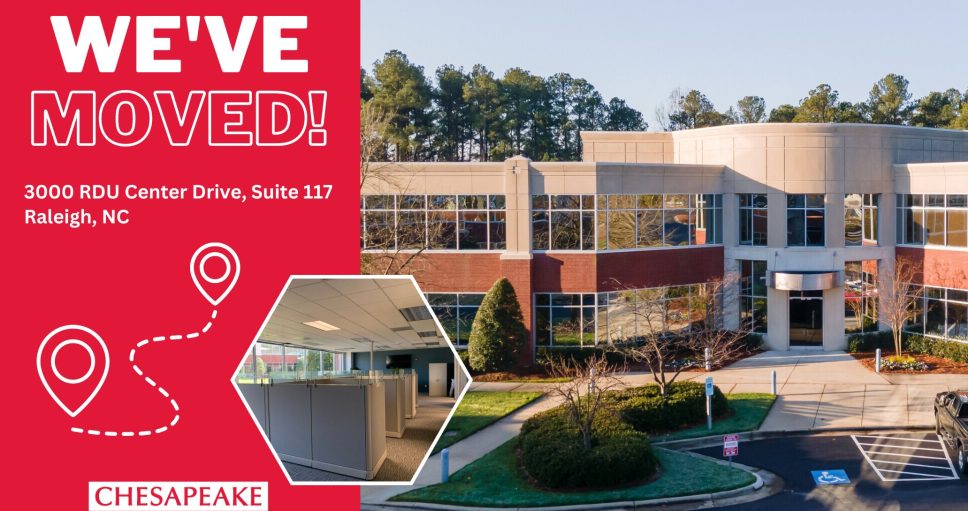 Chesapeake Contracting Group is pleased to announce our office move to a new location in the Raleigh, NC area. After opening our Raleigh office space in March 2022, we quickly outgrew the space. The new office, located at 3000 RDU Center Drive, Suite 117, Morrisville, NC 27560, will be home to project management and estimating professionals who live in the Triangle region. CCG is currently under construction on a 129,000 SF, Class-A flex industrial space in Garner, NC, with many more projects in the pipeline.
"This new Raleigh office location allows us to place an even greater emphasis on serving our North Carolina customers. The bigger office supports our mission to create great experiences for our clients, associates, community, and project stakeholders," said Daniel Hannon, CCG Senior Vice President, Director of North Carolina Operations.
CCG is looking for high performers to join our growing team. If you are interested in working for a top-choice builder that cares about your success, please email careers@ccgmd.com.