Chesapeake News
Chris Fatogoma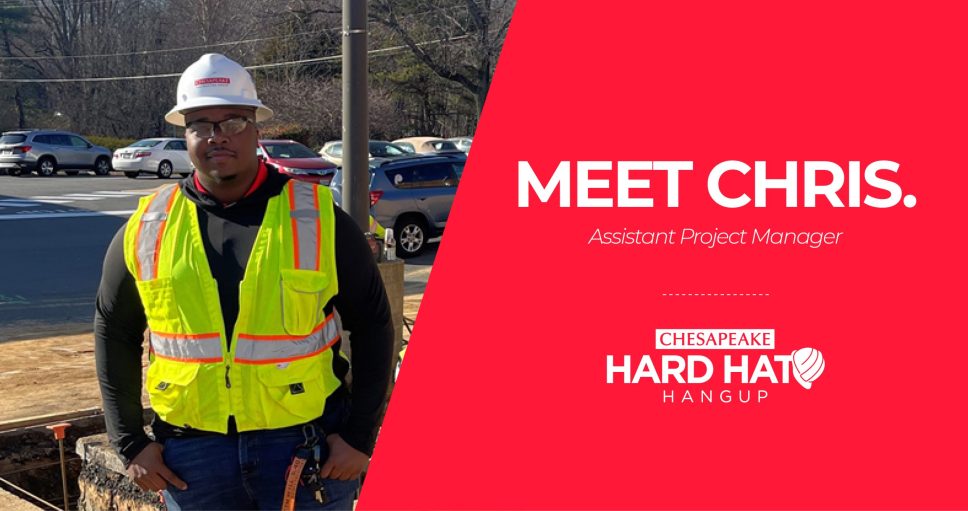 How did you get into the construction industry? My Sophomore year in college I suffered a season ending PCL/MCL tear in my left knee during the 3rd game of football season. I fell into a slump and felt like a part of me was missing/forgotten by not being out on the field surrounded by teammates and coaches. I had a choice to make while recovering: 1) Fall victim to the situation or 2) become the best student athlete I can be. I devoted that 6-month recovery time to being the most productive student athlete I could be. I went to every single resume building workshop/career fair Morgan State's Civil Engineering department held. It was at a fall career fair where I spoke to many companies and was blessed to receive an offer for an internship for a construction company. Not sure if construction was what I wanted to do I figured what could I lose by giving this internship a shot. I loved every bit of the process and returned for two additional summers and accepted a full-time position after graduating.
What do you like most about being an Assistant Project Manager? What I love most about being an APM is playing a key role on a project team that can see the direct fruits of their labor at the end of a project. Like football everyone must do their individual assignment well for great team execution of a play. Construction is the same way, the field team, safety team, and operation team must execute their assignments well so the project team can collectively thrive. Whether it's buyout, maintaining schedule, administrative tasks, updating monthly budget, etc. as an AMP executing your assignments well and supporting the project team where it's needed is key. When the project team executes well you are able end with a project with a building that makes a significant impact to its end users.
What do you like most about the culture at Chesapeake? Anyone and everyone is willing to help. The office is surrounded by many years of experience across many markets. Joining the company in February I'm learning something new every day. There's been times where I've been completely stuck and was able to knock on a neighboring PM's door and ask for assistance. Reasons like this explain why CCG is an award-winning GC.
We know you are an active community member, could you please tell us more about what you do for your community? I volunteer with an organization named Keeping Hopes Alive (KHA). This organization mission is help at risk youth, adults and families find self, build their value and offer a safe and supportive environment to overcome mental health challenges. I'm a camp counselor that runs the "How to be a Man" workshops where we teach young men the basics skills they may not be receiving at home. Some workshops we've held in the past are how to tie a tie, hand shake 101, SMART GOALS/confidence building, fishing camps, tire changing, vent sessions, and much more. "EACH ONE TEACH ONE" is a phrase I live by, if we collectively help at least one person by giving them knowledge on something that's completely free to us, the next generation coming up in Baltimore City will be better!
What do you enjoy doing when you're not at work? When I'm not at work or volunteering I spend most of my time outdoors or traveling. I love fishing for striped bass/catfish and riding atvs with friends. This year I've been blessed to travel to Panama and Mexico.