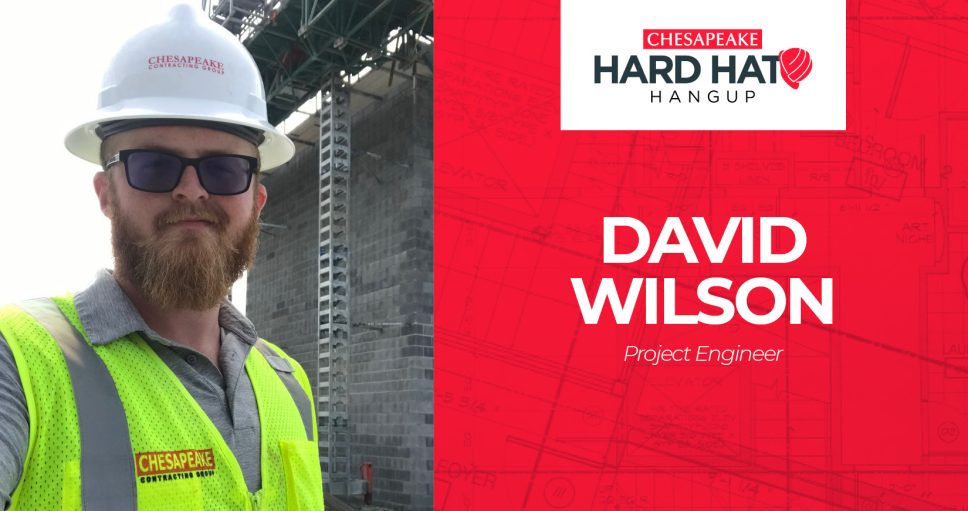 What do you like most about being a Project Engineer?
Definitely the people, I enjoy being part of the team and helping lead the project to a successful completion over any hurdles that inevitably pop up. Really, I wear a lot of hats and enjoy the variety. As a Project Engineer, I can fill in where I'm needed. That affords me the opportunity to learn the different roles and skill sets required for a successful project.
You were a part of our CCG EDGE Internship Program – what were your biggest take aways from your internship experience?
Experience is one of the best teachers and the mentors I've been lucky enough to be surrounded by have experience in spades. That repository of construction experience has been like rocket fuel for my personal development. The biggest take away had to be experience in general. I would tell any incoming intern to tap into that repository of experience as much as possible.
You're currently working onsite in Canton – how did your time in Estimating prepare you for the role you're in now?
The Canton development could be called a design build project. There are a ton of moving pieces and addendum that are shaping the job while we are building. In estimating, you have comparatively very little time to learn the drawings before you're bidding them and planning out the job. With all these changes, we're pushing to accurately capture all the scope revisions while simultaneously building the job and looking out to the next addendum. Estimating gave me a firm handle on how to stay organized while locking in costs, capturing scope, and getting subcontractors on board.
What do you like most about working at Chesapeake?
I like Chesapeake's approach to building. Not only are we building quality buildings, we're helping our associates, trade partners, clients and even our competitors get better and more efficient. For Chesapeake, the relationships we build while building are much more important than the buildings themselves. The proof is in the pudding. Look at the high rate of returning clients and such a high employee retention rate. Those metrics say a lot about the culture of our company. There are a lot of companies out there that can build a building, but there are much fewer who will go the extra mile to make it a smooth and enjoyable process the way CCG does.
What do you enjoy doing when you're not at work?
I do a ton of different stuff! Just this weekend, I did a 7 mile sailboat race around the Bay Bridge. Then I went to a festival with some friends where we spent all day throwing axes, playing games, tasting meads, and throwing logs and stones as a part of a Highland Games tryout event. I'm not sure if you've ever heard of a Caber Toss, but it's no joke. Basically, you've got to hold a tree vertically, throw it up into the air and have it flip end over end in front of you. When it lands, the closer it is to a straight line in front of you, the better your score. The Highland Games are just my most recent adventure. I love to try new things and experience the world. Flipping a log up into the air is definitely counts as a unique experience and I'm always looking for the next one. I'll be headed to Alaska in 2022 and Iceland in 2023. Who knows, maybe while I'm there I'll get to try out something even more obscure and esoteric than throwing logs for sport.