CCG News
Gabrielle Denford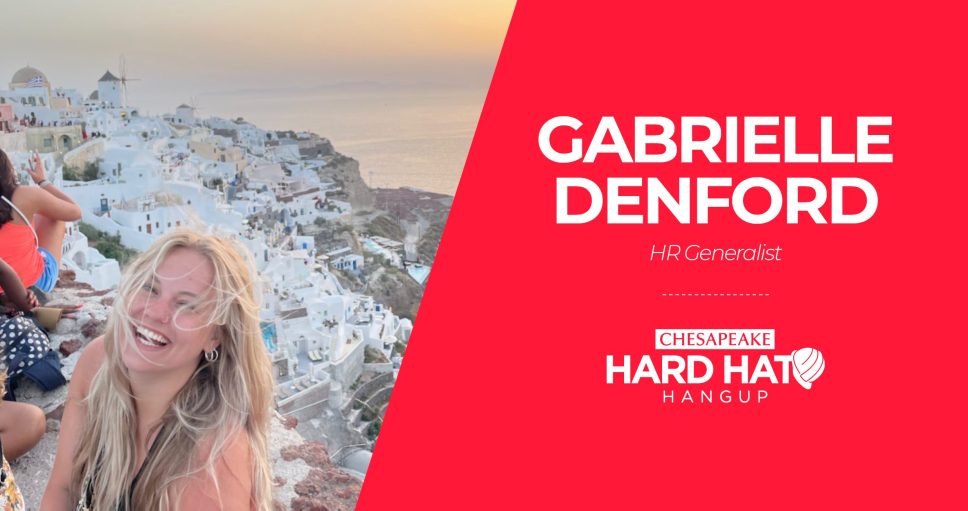 How did you get into Human Resources? Its funny because I didn't get my undergraduate in HR but rather, I majored in intelligence analysis with plans to be an analyst upon graduation. I was really excited and had a job lined up prior to graduating but then COVID hit and every plan I had quickly changed. Unfortunately, my job offer was rescinded, and I spent the next couple months sitting at home applying for jobs. The funny part about it is I got to spend a ton of time with my mom during COVID and therefore I got to learn a lot about the day to day of her job. My mom is a Chief People Officer and has spent about 25 years in the HR field, so I always grew up watching her be successful and passionate in her roles. I honestly ended up being really interested in her field so I started shifting my job search to people analytics. After finally landing a role as a human capital analyst I learned that I love being people facing and I loved helping people within my organization. Thus, I enrolled in a masters program for HR and it all took off from there!
What do you like most about working in HR? What I love most about Human Resources is that I get to make an impact on our employees lives at work. It's rewarding to be so involved in the employee experience from day one. I love welcoming new hires, talking to talent, building relationships, and fostering our culture. Every day is a little different in HR which makes it both challenging and exciting however, the main objective to promote the success of our people stays the same. HR gives me a great outlet to serve others and I love that it gives me the ability to express my personality as well!
What is one thing you would want people to know about HR? My door is always open, and I am always here to listen, help or be a voice. I want every employee at Chesapeake to love coming to work. Our people are our most important asset, and we want them to be their happiest and healthiest!
You recently joined the CCG team, what do you like most about working at Chesapeake so far? Chesapeake has been a breath of fresh air. Its crazy that I am new because I don't feel new – I honestly feel right at home. I'm really excited to be at Chesapeake because this organization truly cares about its employees, and I have felt that since day one walking in the door. Every employee here is dedicated to the company culture and creating a welcoming environment. It's amazing to work for a company that prioritizes the employee experience. I also love that Chesapeake prioritizes relationships and it shows externally and internally. There are so many ways to engage and interact with coworkers across all offices and I think that has been really integral in feeling at home here as well!
What do you enjoy doing when you're not at work? When I'm not at work I am typically hanging out with my friends or family. I can't sit still for too long so I love going on long walks or having any excuse to go outside. I also am a big traveler and love spending time abroad, so I am always looking to cross off spots on my bucket list. Last year, I was lucky enough to spend time in the Netherlands, Belgium, Greece and France so I am excited to see where I get to cross off this year!