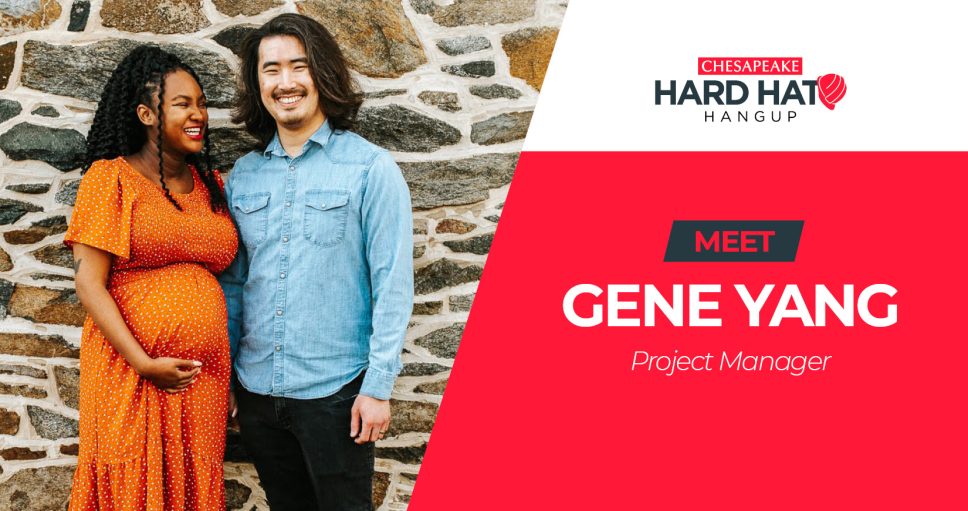 Meet Gene Yang - Project Manager and this month's Hard Hat Hang-Up feature.
What do you like most about being a Project Manager? I really enjoy cars so being involved with automotive dealerships with their different design programs and seeing the projects come to life from the drawings is really satisfying for me.
What has been a favorite project you've worked on recently? I haven't been back at the company long, so I'll pick a project from before I left. Brown's CDR+J was my third project with Syd and John Carter and a new owner in Brown's Automotive Group. Brown's made every owner's meeting enjoyable and they were a delight to deal with. I had a choice between this project and a couple of other projects closer in Maryland, but I decided to go with a brand and owner I had not yet done or worked for and I'm glad I did.
What do you like most about working at Chesapeake? I like being able to interact with everyone in the company, the owners we work with, and the subcontractors. It's really the great relationships that brought me back to CCG, especially Syd who kept in touch every couple of months while I was not with CCG.
What do you enjoy doing when you're not at work? I love spending time with my wife, son, and dog. I also enjoy going to church, helping lead worship, and attend different church activities. I do tend to rotate hobbies between guitar, gaming, and technology.
Do you have any advice for people looking to break into the construction industry? Be open and eager to learn from everyone you interact with. Everyone has differing amounts of experience in the industry and having bits of those knowledge will be beneficial to you.