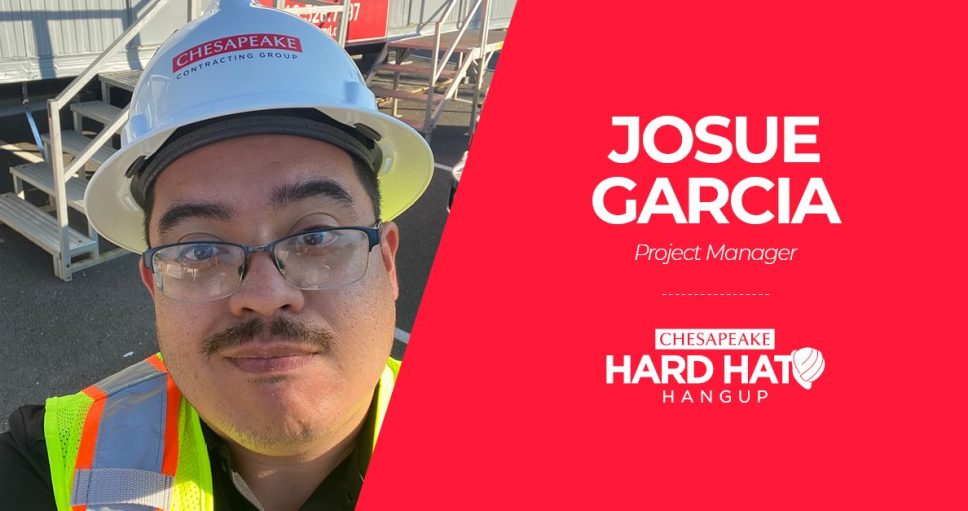 How did you get into the construction industry? When I was around 15 years old, I got into asbestos removal to help out my family. I would put on a Tyvek Coverall along with an asbestos respirator to remove black mastic for 12 hours a day. On some of these jobs I would meet the inspector who would test the affected area to let us know if we passed or failed. After I saw what the inspector did for his job, I became intrigued and searched up inspector jobs. I came upon ECS who did asbestos testing apart from many other types of testing in the construction industry. I joined their team and construction became a part of my life.
What do you like most about being a Project Manager? The thing I like most about being a project manager is seeing the people on my team grow and work together. When this happens, it is beautiful to see how much can be accomplished.
You recently joined the CCG team! What do you like most about working at Chesapeake so far? Everyone I have met at CCG has been awesome and very helpful. I also love the fact that I can spend more time with the family.
What do you enjoy doing when you're not at work? I am what you would call a binge watcher, where I would go and watch entire series in their entirety as fast as possible. Just love watching shows(good or bad)
In your opinion, what is the most important factor in ensuring a project's success? In my opinion communication is the most important factor. Great communication between you and your team allows for work to get done quicker and more efficiently. Great communication between you and the owner can create an environment where there are no surprises and when everyone is involved, trust between you and the owner increases. When there is trust, working through issues becomes a group effort.