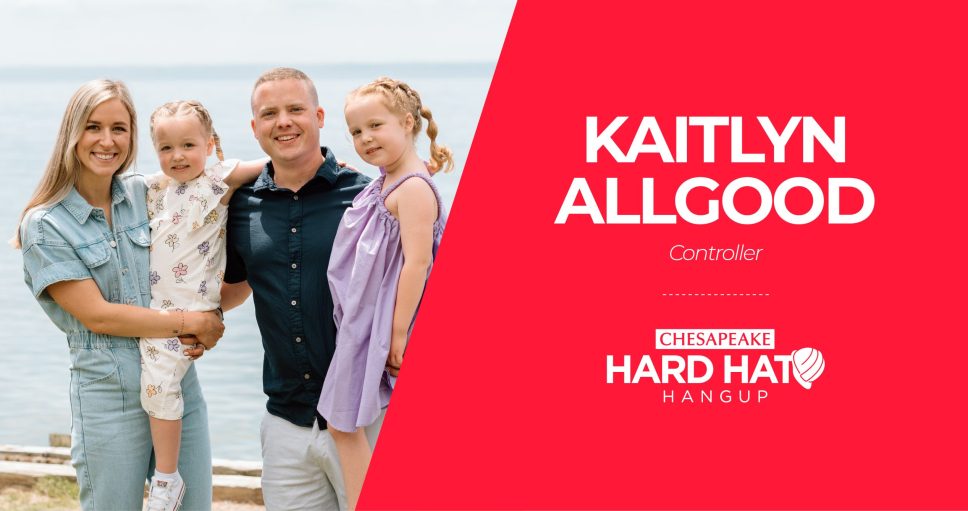 How did you get into the construction industry? When I graduated from college, my older sister worked for a general contractor in Rockville. She encouraged me to apply for a Project Accountant position that they had open. I have been in the industry ever since (13 years now!)
What do you like most about being a Controller? Numbers have always been my strong suit but I never saw myself doing taxes or audits. I like being able to drive around and see our projects all over the Mid-Atlantic. To know that I am a small part of the team that brings them to life is fulfilling.
What does an average day as a Controller look like? I oversee the day-to-day financial operations of the company – this includes signing checks, managing bank interactions, generating reports, preparing statements, etc. I manage and supervise the Accounting department (the best team at Chesapeake!) which involves mentoring, problem-solving and overall support. As a member of our Senior Leadership Group, I am also the liaison between the Accounting department and the Executive team. I am typically their first point of contact when they have a need.
Who has made the greatest impact on your career so far at Chesapeake? I am fortunate to work very closely with our President, Frank Settleman and CEO, Bobby Ginsberg. They have always supported my professional & personal growth - giving me opportunities & responsibilities that I would not have had at another company. I am grateful for what they have taught me about the industry, operating a business and the art of accounting over the last eleven years.
What do you like most about the culture at Chesapeake? The mission and values are clear and lived out by associates at every level. The culture is collaborative and supportive of employees.
What do you enjoy doing when you're not at work? I'm training for my first half-marathon so my day usually starts with an early morning run or Peloton class. The rest of my time is spent with my husband and our two young daughters, Sutton & Wyatt!