Chesapeake News
Katie Johnson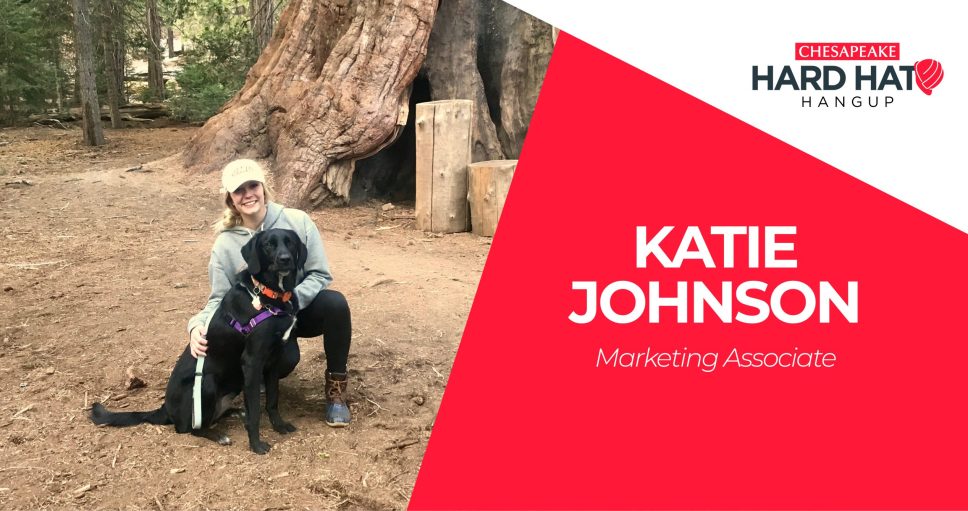 How did you get into the construction industry?
I find myself frequently confronted with this question, and truthfully, I never anticipated entering the construction industry. My journey began at James Madison University (JMU), where I pursued a degree in Media Arts and Design with aspirations of becoming a graphic designer and marketer. After graduation, I started looking into career opportunities that aligned with my career goals.
I stumbled across Chesapeake and was intrigued, despite my initial thoughts on working in the construction industry. I loved their culture, and decided to pursue the opportunity that offered me the chance to explore my passions and enhance my skills. Although joining the construction industry was unexpected, it has proven to be an enriching experience and challenged me in the best ways possible.
What do you like most about being a Marketing Associate?
As a marketing associate at Chesapeake, my role affords me the chance to wear many different hats. I appreciate the opportunity to immerse myself in various facets of the field, including graphic design, analytics, event planning, and collaborative support for other departments within the company. This multifaceted role not only keeps my work engaging and dynamic but also allows me to continually expand my skill set. It's rewarding to be able to contribute to different aspects of the organization.
You recently joined the workforce after graduating college last year. What advice would you give to new graduates entering their careers?
I would say my one-piece of advice to new graduates is to always be curious. While you may have a specific career path in mind upon leaving college, it's crucial to remain open to other possibilities and to actively explore the opportunities that come your way.
What do you like most about Chesapeake?
At Chesapeake, the culture is built on a genuine sense of care and support for everyone's success. It's heartening to witness the collective commitment to both personal and professional growth. What sets Chesapeake apart for me, beyond the professional aspects, are the people who make up this organization. The camaraderie among my colleagues is something I truly cherish.
What do you enjoy doing when you're not at work?
 When I'm not working, I enjoy hanging out with my family and friends, watching movies, trying out new recipes in the kitchen, and rooting for the Capitals during hockey season.