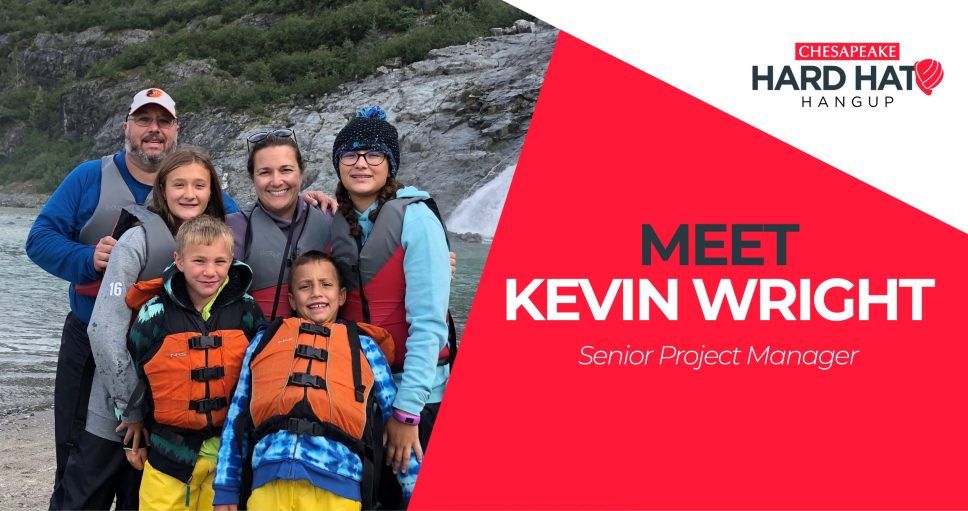 How did you get into the construction industry? In high school I did well in Math and Science which led my parents to suggest I consider engineering which set me on the path to get my degree from Bucknell.  While there, I enjoyed certain aspects of the engineering side of the industry, but just couldn't see myself sitting at a desk staring at a screen all day long.  The summer after my junior I took an internship with a large construction company, and my experience there was different almost every single day and was never boring.  My senior year I had a great professor and took my only college course in Construction Management, but from that my path seemed clear. I took a job with the company I had interned with before graduating, and then spent the majority of my first 10 or 11 years working out of construction trailers on active jobsite.    
What do you like most about being a Senior Project Manager? Leading the project team towards solutions to overcome the unique challenges each project presents and to ensure that the entire team is working to deliver the best possible product we can for our clients and their customers.  I also enjoy learning new skills and sharing my knowledge when ever the opportunity arises.  Seeing something "click" with someone else and getting the opportunity to experience with them their "AH HA" moment is rewarding and fulfilling.
In your opinion, what skills are needed to be a successful Senior Project Manager?  That is a difficult question to answer and I would think that there are many books written on this topic, but I will try to touch on a few skills that have served me well.
Flexibility as the one constant in the construction industry is change and rolling with the changes is an absolute necessity.
Ability to motivate and unite the team to achieve the common goal
Ability to effectively communicate with all team members
Ability to build and maintain relationships
Strong Construction Knowledge.  This doesn't mean you need to know everything, but a strong foundation is beneficial, and knowing where/how to get information on what you don't know is crucial.
What has been a favorite project you've worked on recently? We are currently working to deliver The Residences at Sandy Farms and the internal CCGR team has gelled and is working well together.  We are in the final push to deliver the first of 300 Apartments which will begin to bring closure on something I have worked on for more than 2 years.  I am proud of the project we will deliver and I know that our team will not stop until we have exceeded our clients expectations to ensure that future residents enjoy the space for years to come. 
What do you enjoy doing when you're not at work? Spending time with my family and anything sports. Most days you will find me driving or watching from the sidelines as my four children participate and enjoy Soccer, Band, Lacrosse, Dance, Basketball, Tennis, Swimming, and whatever other activities interest them at the moment. I also play in an Adult Soccer league and go to as many of the Ravens home games as I can.