CCG News
Kristen Pressimone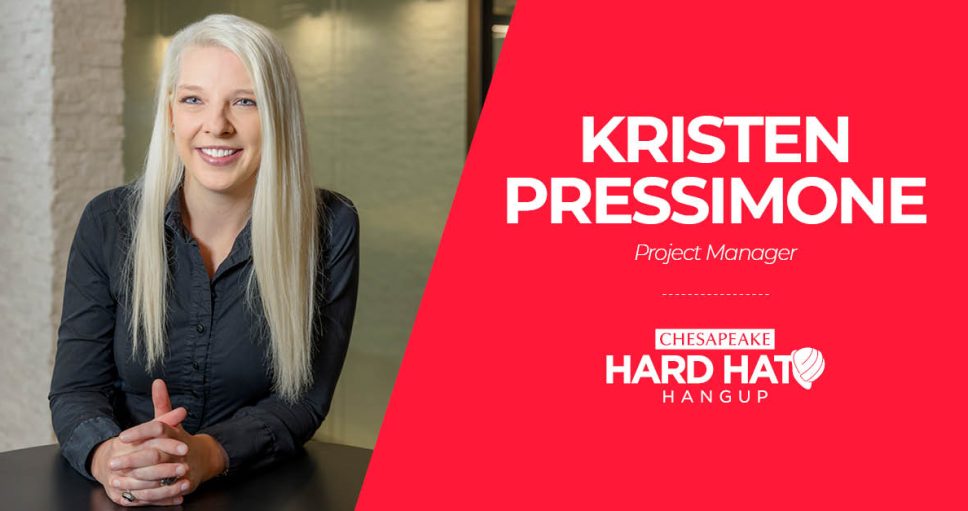 Meet Kristen Pressimone - Project Manager and this month's Hard Hat Hang-Up feature.
What is your favorite stage of a project (kick-off, completion, topping out, etc.) and why? I guess my favorite stage is Course of Construction because my favorite part of a project is when we start framing. I'm a visual person so this helps me to visualize the final product and see details and potential issues that you may not be seeing on the plans.
You are now located in our Raleigh, NC office – what are some goals you're looking to accomplish in the new geographic area? My main goal in Raleigh is helping with business development, specifically to expand our sub base in the Triangle area, to prepare to bid for/be under contract with existing clients. When we have adequate coverage, we will also be looking to engage other potential future clients in this area.
What do you enjoy doing when you're not at work? Things are definitely different having moved to a new state and being away from my friends, family and typical activities but now that I'm in NC I've joined a 1.5K member group that does events around the Triangle. The friends I've made here keep me busy exploring places around the city every weekend and trudging through the flash floods to enhance my expertise at darts during the week!
Who has made the greatest impact in your career so far? Considering my career began at CCG, it's collectively the leaders here who have given me the opportunity to succeed and therefore have made the greatest impact on where I am today. Michael, Bobby, Frank, Newell, Syd, Kevin Wright, John Sullivan, Dan Hannon, Ronnie, amongst several others. I cannot thank them enough for their support and guidance.
What do you like most about being a Project Manager? I really enjoy the relationship aspect of being in this position. Whether it's hiring new subs, meeting new architects, working with new co-workers, and building those relationships or strengthening existing relationships with subs or clients, the connection aspect is so important on a hundred levels that is beneficial in this position.