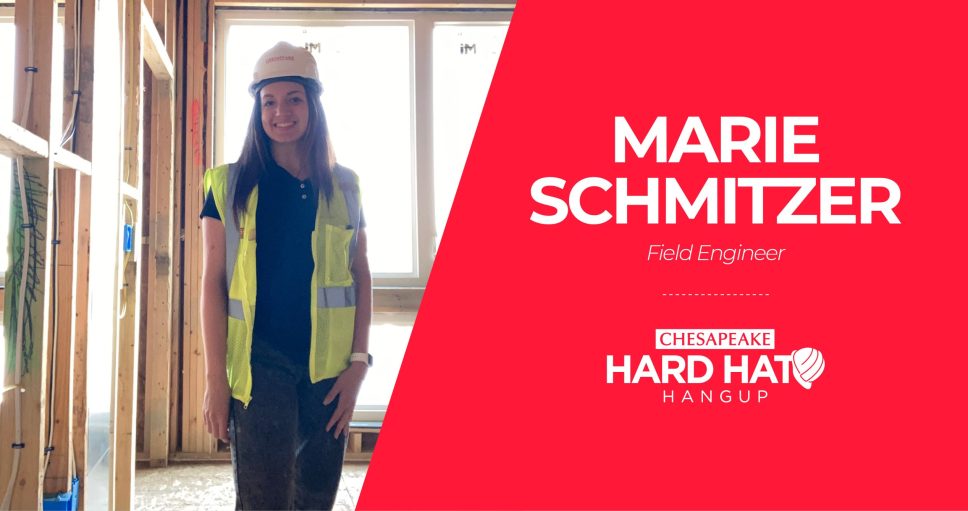 How did you get into the construction industry? I took an interest in the construction industry through my internship experience in college. My first internship was working in a soil lab for a geotechnical firm. I enjoyed the hands-on experience, but I wanted to be apart of more of the project. Then I found CCG and I was able to have an opportunity to see what it was like to build a project from the ground up and be apart of something that will benefit so many people once it is complete. I have not looked back since.
What do you like most about being a Field Engineer? I like how busy it is in the field. Every day something new is happening and I get to see so much in just a week span. I also enjoy the interaction between CCG and subcontractors. I get to create so many relationships throughout the industry and meet so many unique people.
In your opinion, what skills are needed to be a successful Field Engineer? To be a successful Field Engineer you need to be able to want to do things on your own. Asking questions and needing help is a part of learning, and you need to ask question to understand the task, but when it comes down to doing something, finding your own way to do it will make it even more rewarding.
What do you like most about working at Chesapeake? I love the environment of the company. Everyone has always been more than willing to help me when I reach out even if we have never talked before. I felt a part of the team since my first day and I enjoy meeting new people in the company.
What do you enjoy doing when you're not at work? When I am not at work, I enjoy exercising, specially going to spin class at Tribe Cycle, trying new recipes, and meeting up with friends and family.