Chesapeake News
Tim Miller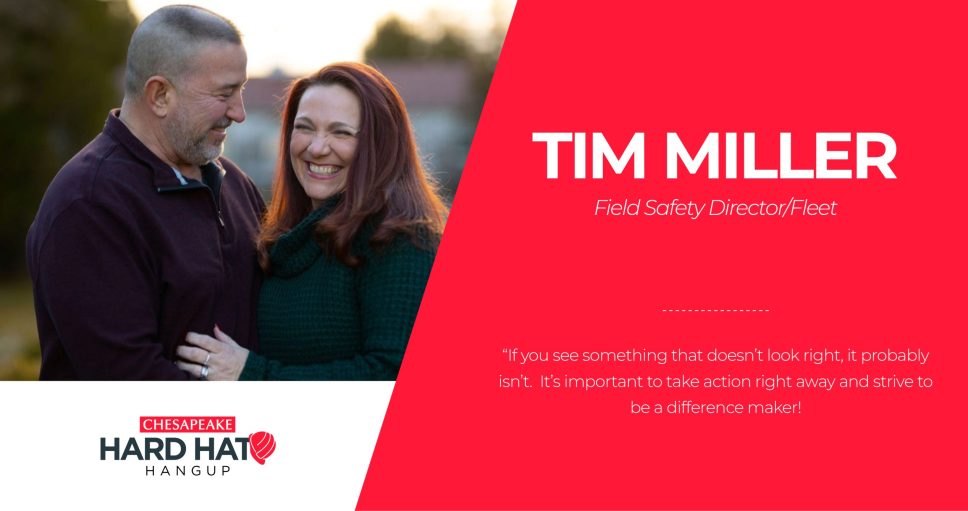 How did you get into the construction industry? I entered the construction industry after receiving a call from my best friend about an opportunity to work in the electrical field. I jumped at the chance and the rest as they say, is history. I truly enjoy the work, challenges, and all aspects of the electrical field.
What do you like most about being a Field Safety Director? The thing I like most about being a Safety Professional is I get to make an impact daily by doing the right thing and helping people to work safely!
What does an average day look like as a Field Safety Director? Well, I don't know what an average day as a Safety Professional is, my job at Chesapeake has many dynamics. I could start the day off with a jobsite inspection which leads to numerous safety observations and discussions with subcontractors and project teams. Next, I might get a call of an incident involving a company vehicle which I may assist our driver and insurance company with the investigation. Then I may need to coordinate the repairs for the vehicle to be repaired. A project team might have an incident which could lead to an incident investigation. I would assist in or assign a team member to help the team with gathering the facts of the incident. Sometimes an incident could result in an OSHA site inspection which my Team and I would support the project team and walk with OSHA. Most days as a Safety Professional are not average but very involved and challenging.      
What do you like most about working at Chesapeake? Chesapeake is a company that cares about their people and invests time and assets to support its' employees. I truly enjoy the makeup of the Chesapeake Team, a group of talented individuals working together and challenging one another to be better. 
What are your top 3 safety tips you want everyone to know and remember? If you see something that doesn't look right, it probably isn't.  It's important to take action right away and strive to be a difference maker! Safety is just a word if there is no action or meaning behind it. Safety starts with You, so let's go! 
What do you enjoy doing when you're not at work? I enjoy spending time with the love of my life, my wife Sandy. We enjoy getting away to our happy place, the Smoky Mountains in Tennessee. We spend a lot of time traveling to see our 5 kids and their families, who live all over the map, in Texas, Connecticut, and Florida. We have a beautiful granddaughter that just turned five and we have a grandson due in June. After a hard day of work Sandy and I enjoy spending time with our neighbors and extended family for great conversation around the fire pit. I am a huge New England sports fan I bleed Boston Bruins and New England Patriots blood by birth. I have coached all my son's hockey, football and baseball teams they played on. I am a coach at heart and enjoy helping and teaching people using my faith and many life experiences.