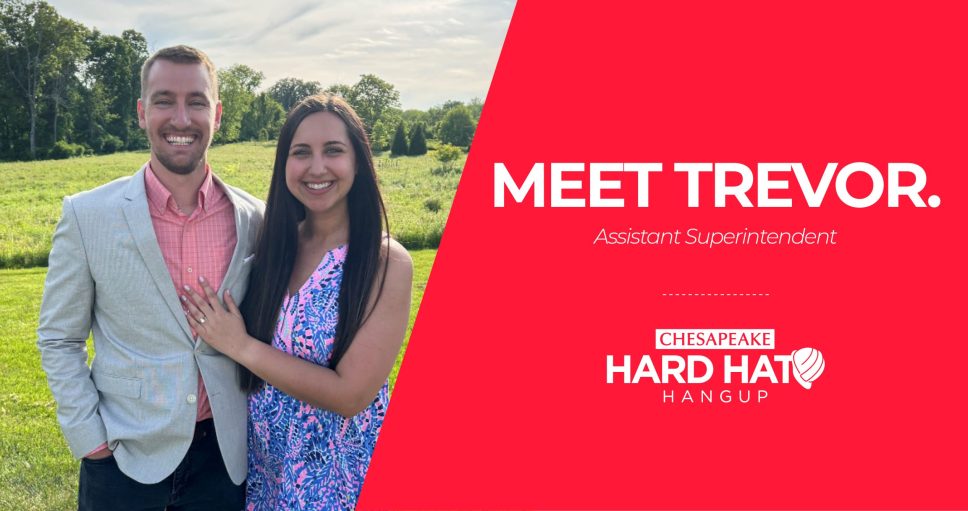 How did you get into the construction industry? I was in high school when I first started working for my Grandfather's electrical company. In college I pursued a degree in Construction Management and Construction Technologies, during which time I held a summer internship with BCT Architects. The following year, I interned with CCG and got to experience a summer at the Overlook at Franklin Square project, which was the kind of work I knew I wanted to continue doing after graduation.
What do you like most about being an Assistant Superintendent? Being on the job site every day, I get to build professional and personal relationships with the subcontractors that show me a different perspective on not only my job, but in life as well. Whether it has been hearing about how their weekend was or coming to me with a problem on the job site or in their own life, the circle of trust built around those relationships helps me be a better person for it.
You have been working on a large CCG Residential project, what was your most memorable moment? My most memorable moment on 2001 Aliceanna Street was the first day we started demolition. Having been a part of the original bid from 2019, to then being challenged to be a part of the Project Team on site, I was so eager to start this project that the first day we had the equipment and dumpsters delivered to the site, it hit me on how real this job was and I was very excited to see it through to the end.
What's something you learned during your internship with Chesapeake that school could never have taught you? The one thing that my internships taught me that I did not learn in school, was how to sequence a job and being able to change schedules on the fly. Sitting down and reading a project description to create a schedule is one thing, but when you are out there on the job site and having multiple issues arise at once, you must proactively think about how your decision affects the job moving forward and how it can drastically impact your schedule. Being on the job site every day and understanding how each activity works really helps in my decision-making process when I must write a schedule.
What is one piece of advice you would give to interns in the construction industry? The one piece of advice I would give to any intern is to ask questions, and to be curious. Asking questions can help you learn from other's mistakes and know more about what we do and why we do it. The more you get involved and are curious about construction, the more you will learn.
What do you enjoy doing when you're not at work? I recently got back into playing men's ice hockey year-round. I grew up playing ice hockey so it feels surreal that I still can play after all these years. During the summer months, I like to go out boating and fishing on the weekends; try and get as much relaxation as I can before Monday comes around.