CCG News
Elms Fells Point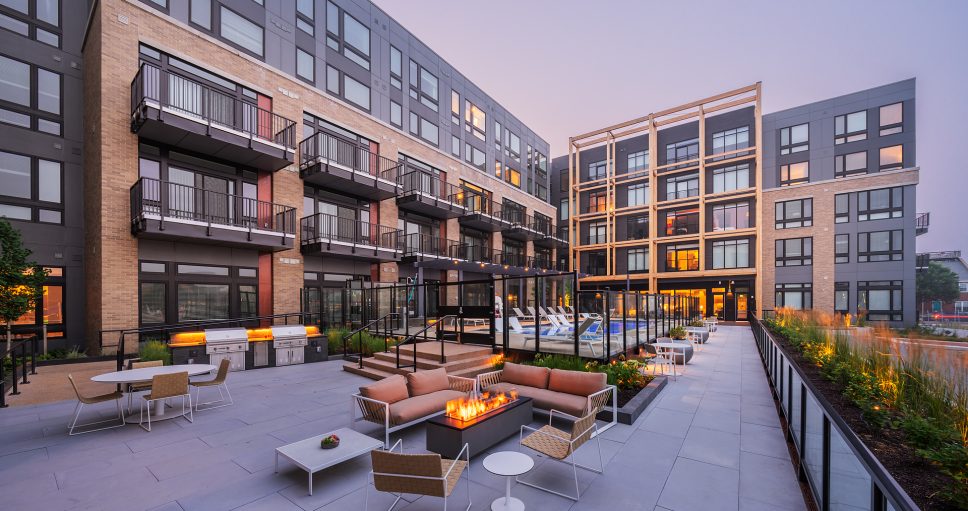 CCG Residential recently completed Elms Fells Point, a new and innovative multi-family development located in the Fells Point neighborhood of Baltimore City. Formerly an underutilized waterfront property, this remarkable project has been transformed into a luxurious living space by Elm Street Development.
Once a two-story warehouse leased by the National Aquarium, the property now breathes new life into the area. Situated on the Baltimore City promenade, Elms Fells Point acts as a unifying force, connecting neighborhoods and providing accessibility for local residents and visitors.
Throughout the construction process, CCG Residential Construction demonstrated expertise in various construction types, including marine construction, deep foundations, 5 different structural slabs, wood framing, and glulam. With 285 units, Elms Fells Point showcases high-end finishes and offers over 20,000 SF of elevated amenities including a spa-inspired pool, fitness center, co-working space, and yoga studio. This stunning project is a testament to our commitment to sustainability, as it has received NGBS LEED silver certification.
Design by: Hord Coplan Macht
Check out more of CCG Residential's work by clicking here: https://www.ccgres.com/portfolio/