Chesapeake News
Porsche Silver Spring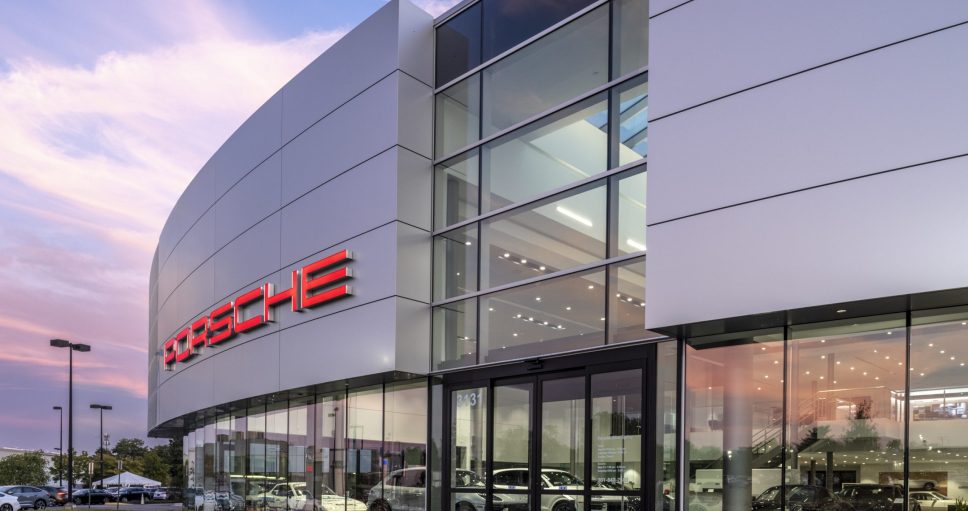 Recently Completed, Porsche Silver Spring, consisted of a complete demolition of an existing 25,627 SF Nissan Dealership and ground up construction of a new 32,491 SF, two-story Porsche dealership. After moving from the property next door to this new facility, the dealership can now offer a comprehensive range of services all in one location!
Porsche Silver Spring was designed by Penney Design Group, and the impressive 2-story atrium-style showroom boasts a large skylight at roof level, a classic car display, and a customer delivery room. The service department features 13 service lifts, 2 detail bays, and 2 drive-thru lanes. On the second floor, associates have access to a sizable conference/training room and additional sales offices. For added convenience and comfort, customers have access to a lounge and café, complete with windows overlooking the busy service bay.
This marks Chesapeake's third ground-up construction project for a Porsche dealership in the last 3 years, reaffirming our commitment to fostering strong relationships in order to consistently deliver outstanding client experiences and exceptional construction solutions.
See more of our Automotive experience here: https://www.ccgmd.com/portfolio/automotive/