Chesapeake News
CCG Awarded STEP Platinum Status by ABC Greater Baltimore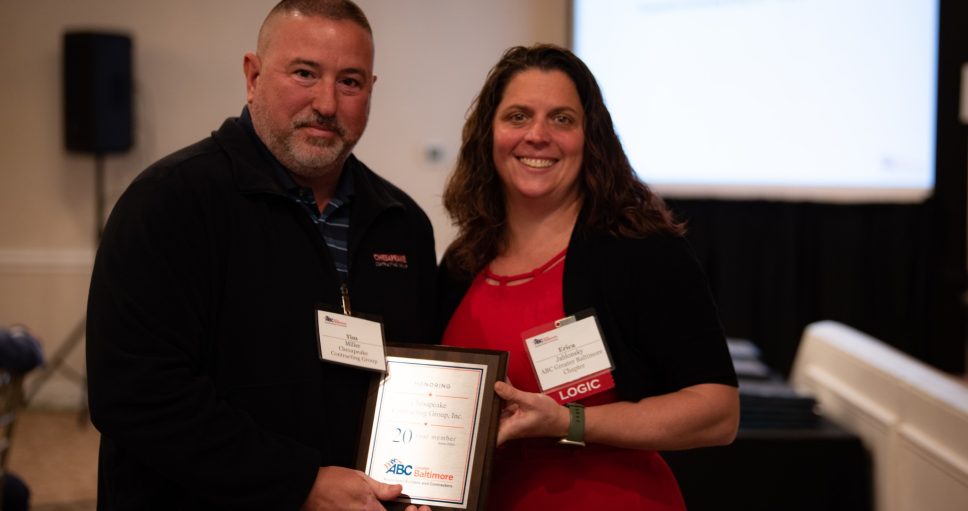 Earlier this month, CCG was honored for 20 years of membership with ABC Greater Baltimore, recognizing our longstanding relationship with the organization. Bobby Ginsberg, CEO, stated "Chesapeake Contracting Group has been a proud member of ABC Greater Baltimore for the last 20 years. Relationships are at the heart of our company, and we continue to grow together with our valued clients and trade partners."
During the event, CCG was also awarded STEP Platinum. This award is given to companies that are 619% safer than the industry average. Receiving Platinum also requires contractors to be 25% below NAICS code average for total recordable incident rate.
STEP was founded in 1989 and is now a world-class safety management system. Participants in STEP measure their safety process and policies using a detailed questionnaire with the goal of implementing/enhancing safety programs that reduce jobsite incidents. By utilizing the STEP System, CCG prioritizes the safety of all associates and valued trade partners to ensure everyone goes home safely each day.
Safety is the concrete foundation that sits at the core of our work. We want everyone to come home every day just like they left in the morning—safe, sound, happy, and healthy. We provide meaningful guidance, support, and training – and make sure everyone who comes to work is prepared for whatever comes their way. We promote best practices at every turn, and work hard to eliminate any safety-related issues that arise.