CCG News
Kurtonia Victor | Day 1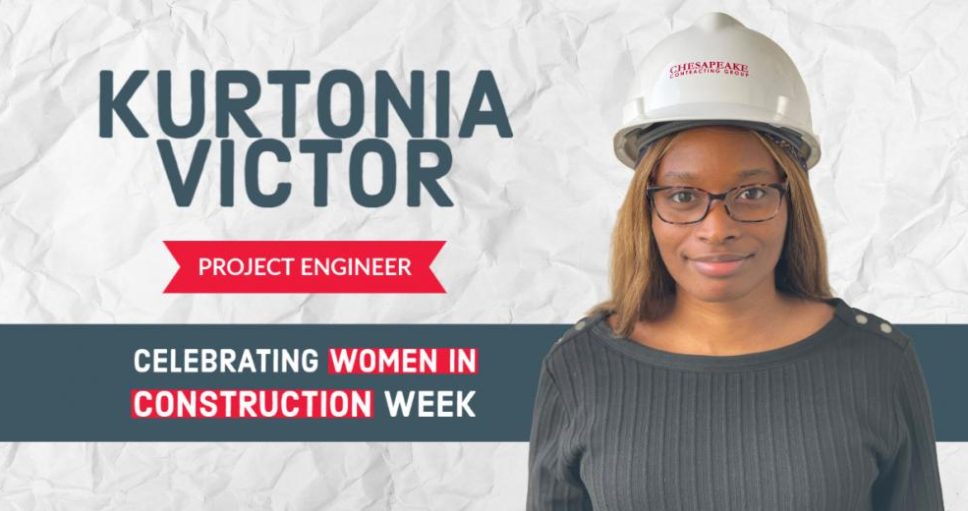 During Women in Construction Week, we will be spotlighting the women of CCG who are paving the way and advancing our industry! We're kicking off this special week with Kurtonia Victor, Project Engineer at CCG. Kurtonia's family has had major impacts on her life and career in construction, sparking her interest at a young age shadowing her father, a superintendent. Kurtonia's grandmother moved to the United States on her own to provide a better life for her children and has "made [her] believe anything is possible through hard work," she explains. Her most recent project was Chantilly Porsche, a 100,000 SF automotive dealership in Virginia, where she learned new trades and LEED documentation. Her advice to young woman who is considering entering into the construction field? "Come into this industry with confidence and never be afraid to ask questions."
1. What led you to choose construction as your career path?
I have always been interested in the construction field from young. My father is a superintendent and has always had me involved with small home projects.
2. Who inspires you and why?
My grandmother moved to the United States on her own to provide a better life for her children. She is the strongest woman I know and made me believe anything is possible through hard work.
3. What do you like most about being a Project Engineer?
I am never bored at work because almost every day is a new challenge.
4. What advice would you give a young woman who's considering entering into construction?
Come into this industry with confidence and never be afraid to ask question.
5. What is your most memorable moment working in construction?
My most memorable moment was completing my first project as a project engineer. It gave me the greatest feeling of accomplishment.
6. What is your favorite or most challenging project you have worked on or been a part of?
My most challenging project would have to be Porsche Chantilly. Porsche Chantilly was by far the biggest project I have ever been apart of. This was a $17 million and 100,000 sf project. Although it was challenging, the ending product was worth it. I learned a lot of things such as new trades and LEED documentation.
7. What traits does a person need to be successful in the construction industry?
You definitely need to be hard working and organized.