CCG News
Women in Construction Week | Field Operations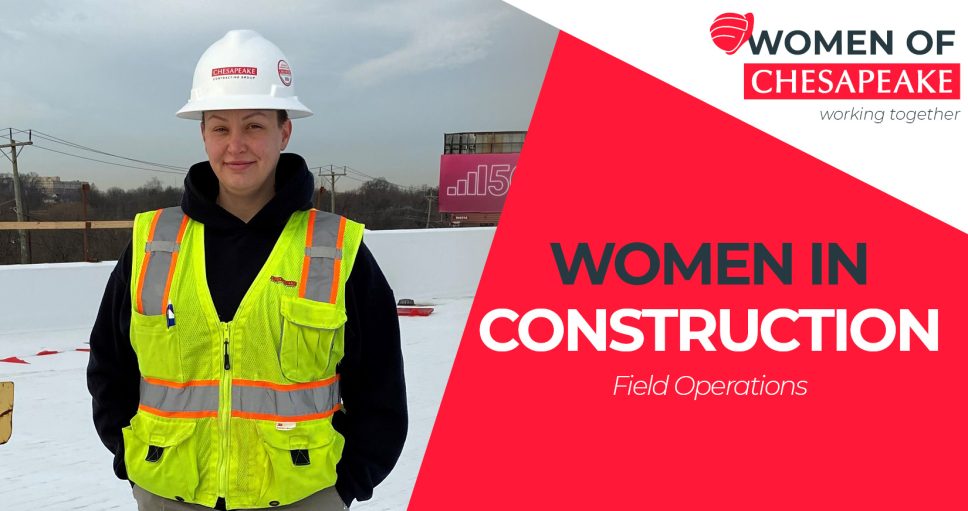 Today's #WICWeek2022 department feature is highlighting the women of CCG's Field Operations.
Did you know that women comprise of only 10.9% of the construction industry? Or that only 1 out of every 100 employees in the field is a woman? At Chesapeake Contracting Group, we're on a mission to change those numbers. CCG Field Engineer, Kyleigh Porter explains "What I like most about my position is the versatility. I am continuously exposed to many trades and functions of the construction process. I am constantly learning every day and following the footsteps of my senior(s) to become a Superintendent."
CCG proudly has a Women of Chesapeake Employee Resource Group, building upon existing efforts to create a diverse and inclusive workplace. This ERG focuses on retention and career advancement opportunities for women associates through training, mentorship, group discussions, and team-building.
Thank you to the Women in Field Operations for all that you do!
Reference: http://ow.ly/u76b50I7sbu