Chesapeake News
ULI Wavemaker Awards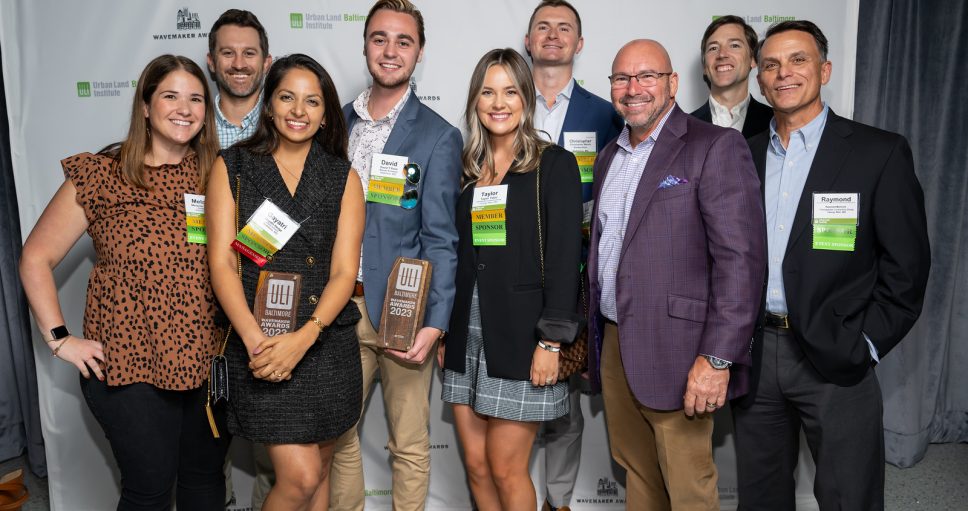 Chesapeake is proud to announce that 40TEN and Yard 56 have been awarded ULI Wavemaker Awards.
40TEN stands as Baltimore's first mass timber office building. This sophisticated office structure spans 105,000 square feet and boasts 15-foot-high floor-to-ceiling windows, along with expansive common area amenity spaces meticulously designed to cater to the evolving needs of the modern workplace.
Yard 56, a 106,000 square foot urban mixed-use development was built to provide immersive shopping and dining experiences. In March 2021, MCB Real Estate partnered with Chesapeake Contracting Group to initiate the demolition of the former Pemco project.
Chesapeake is immensely proud to have partnered with 28 Walker Development, Moseley Architects, MCB Real Estate, and BCT Design Group on these two award-winning projects.
These ULI Wavemaker Awards represent our commitment to delivering exceptional results. Learn more about our approach here: https://www.ccgmd.com/approach/