Automotive
BMW of Rockville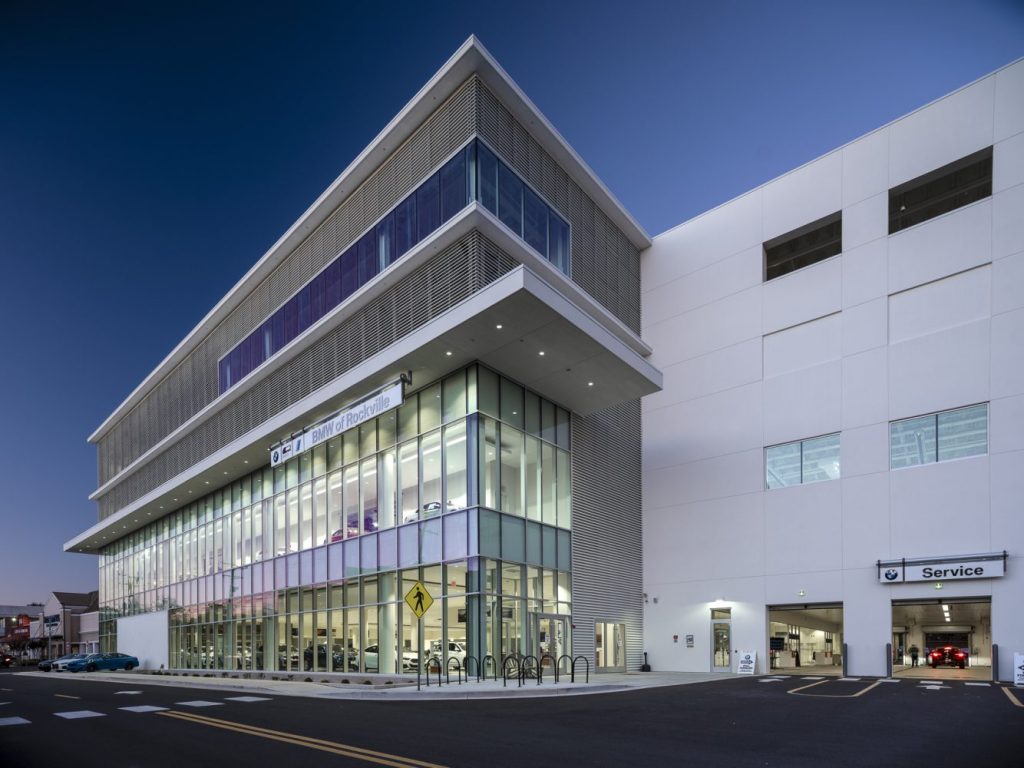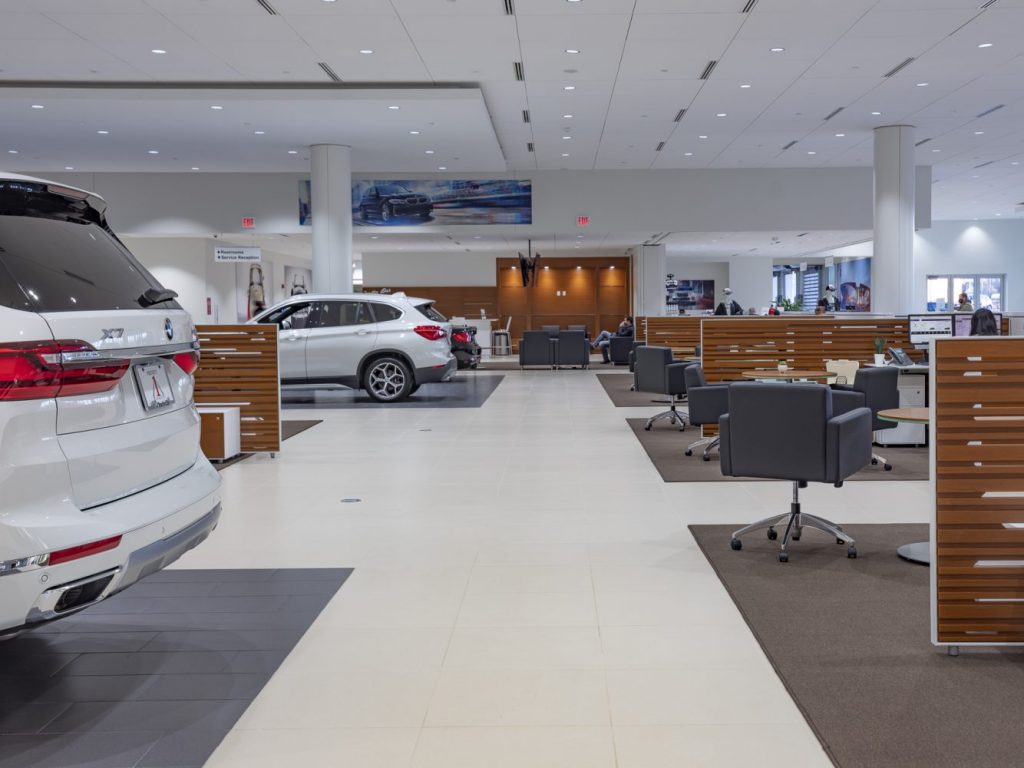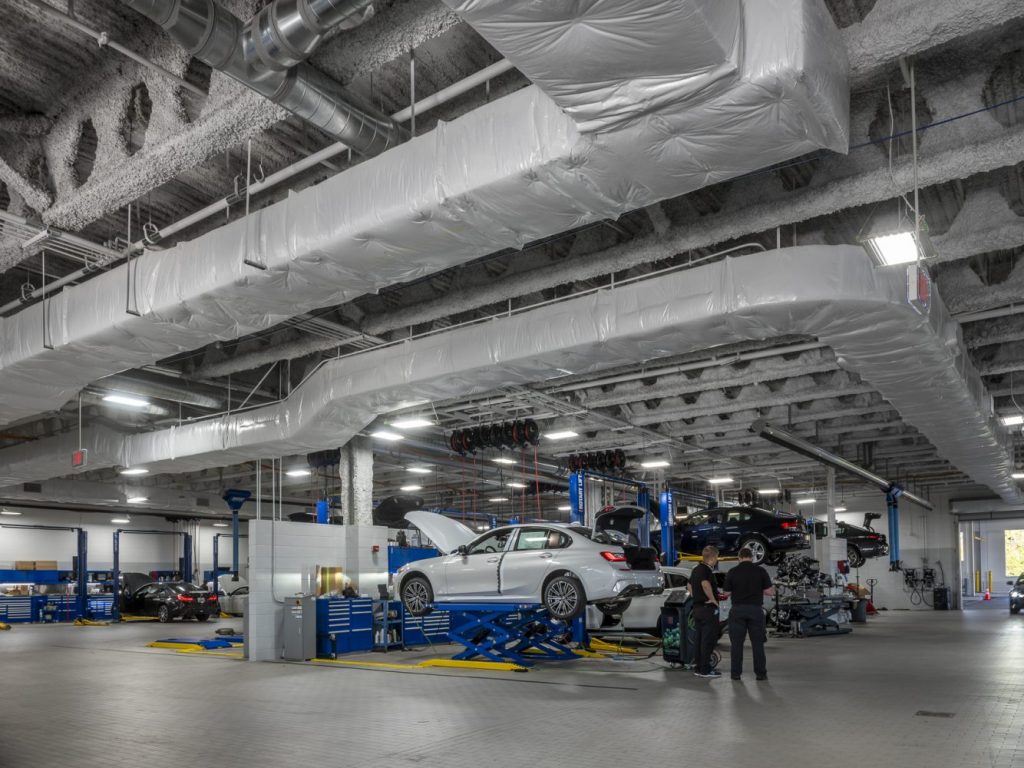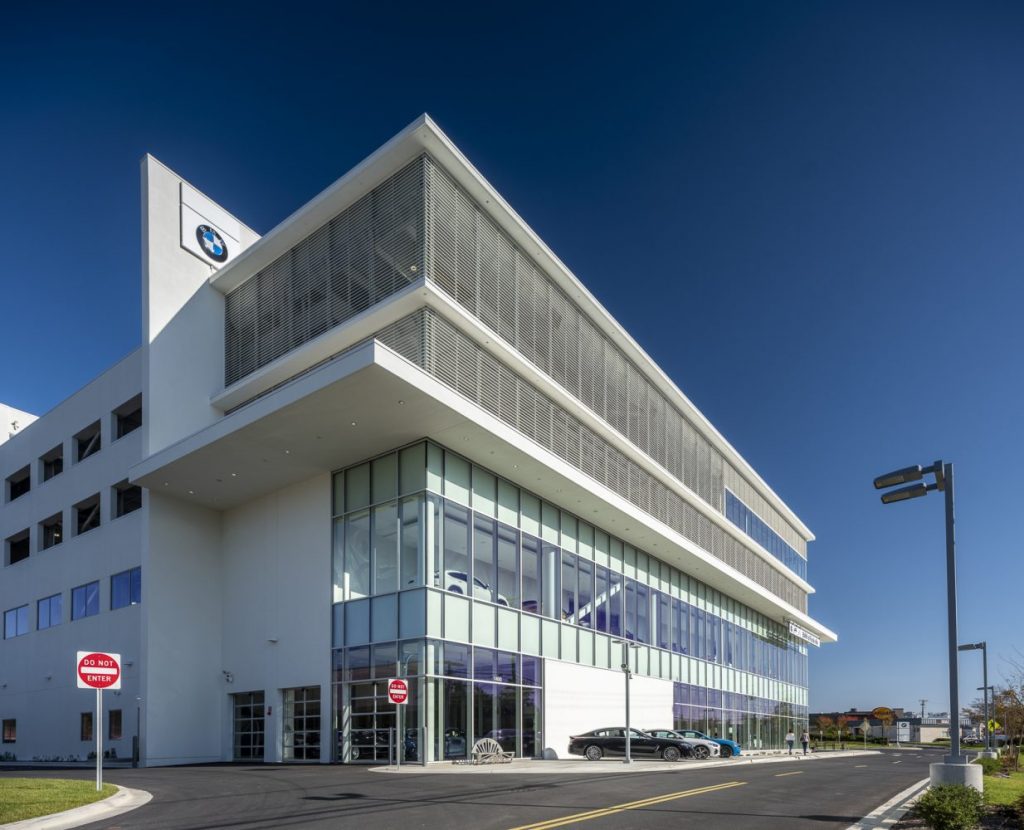 Automotive
The BMW of Rockville project is a new, 300,000 SF, state-of-the-art dealership located on Rockville Pike in Montgomery County, Maryland. This 5-story project is equipped with 48 lifts, planning to service 150 vehicles per day, and over 625 parking spaces for employees, customers and inventory.
Client
Priority 1 Automotive Group
Architect
Penney Design Group
Services Provided
New Construction
Equipped with 48 lifts, 2,500 tons of structural steel, joists and decking, and 625 parking spaces for employees, customers and inventory, the new BMW dealership in Montgomery County, MD is one of the most ambitious and innovative projects recently unveiled throughout the automotive industry. Construction was completed in only 17 months, opening summer of 2020.
BMW of Rockville's main objective was to combine three facilities into one luxury automotive hub to streamline services and sales offerings for customers and employees in one convenient location. The high-efficiency and energy-saving dealership now consists of the following:
- Sales and service in one convenient location
- A first-floor showroom displaying up to 24 vehicles
- Isetta Café with fresh gourmet coffee, snacks, and refreshments
- Comfortable waiting lounge with charging ports and TV
- BMW boutique with apparel and accessories
- Outdoor seating area designed and created by a local artist
- Covered client parking
- Climate controlled service reception lane with up to 20 vehicle capacity
- 48 service bays
- Fully automated car wash on-site with custom detail spa
- Three vehicle private delivery salon
- EV charging stations for BMW clients
During the course of building the 5-story complex, over 300 trailer loads of steel were delivered during the 4-month long erection schedule to maximize unobstructed floor plan layouts at the first-floor showroom and second-floor service department. The crane used for construction was 250 feet when fully extended.
The site located along Rockville Pike presented some challenges that needed to be worked through during the course of construction. A rock concern on the site lead the construction and design teams to recommend moving the service department to the second floor, which was a less-expensive solution that impacted the site and HVAC design. An additional site challenge was the project's close proximity to the Metro Line. Rigorous safety measures were put into place to protect all trade partners and the surrounding community. Creative solutions were also necessary to support the surrounding businesses. The team worked with the neighboring companies to improve the facades of the business exteriors to boost curb appeal and appease the community.
The BMW of Rockville project has made a lasting impression when driving along Rockville Pike. The state-of-the-art dealership has left a strong and positive impact on the Montgomery County community.