Healthcare
UM Shore Medical Campus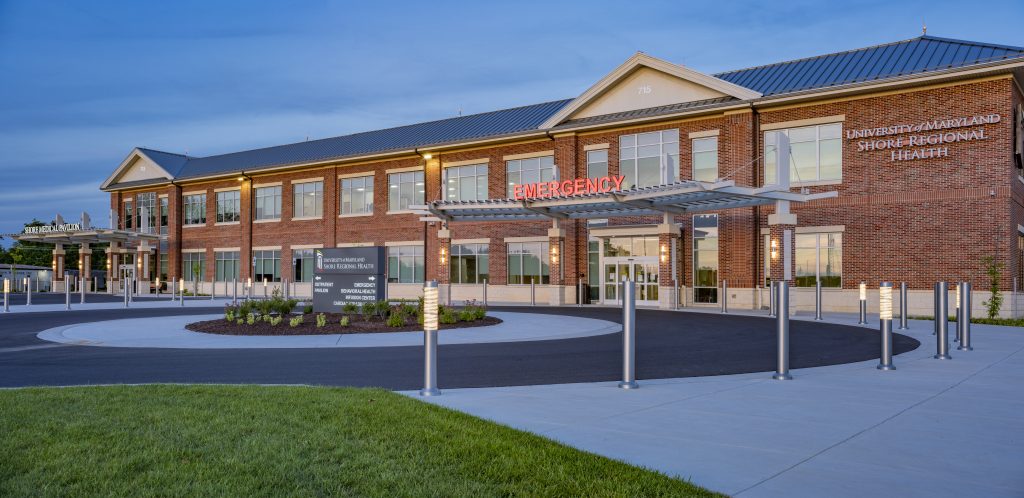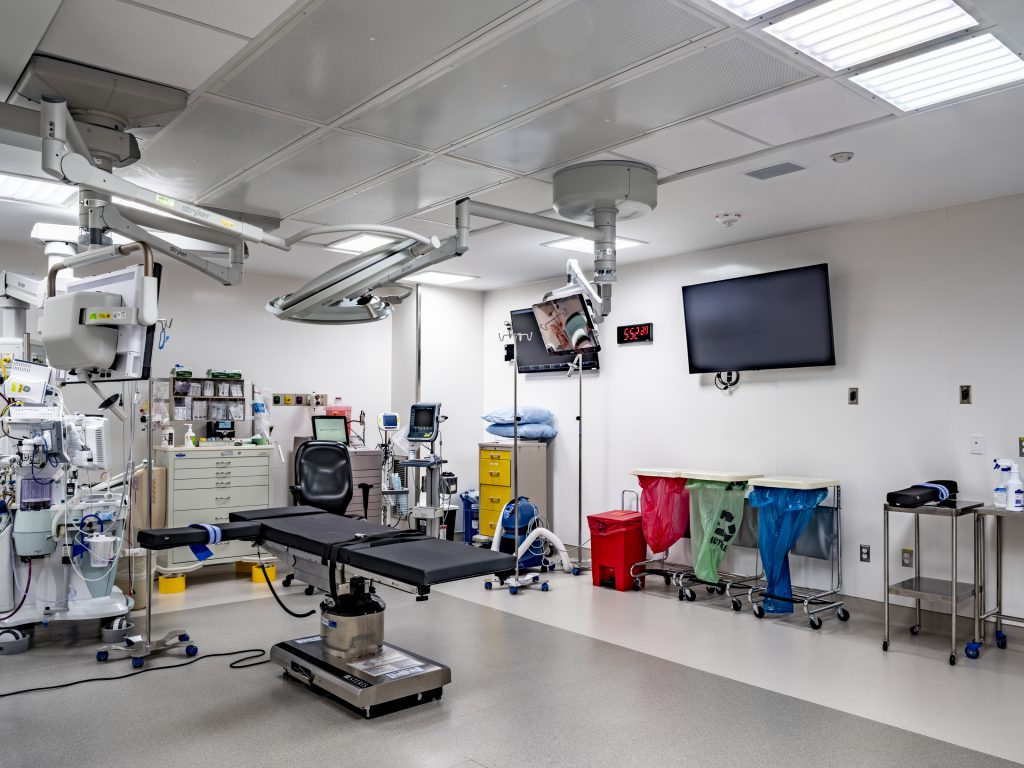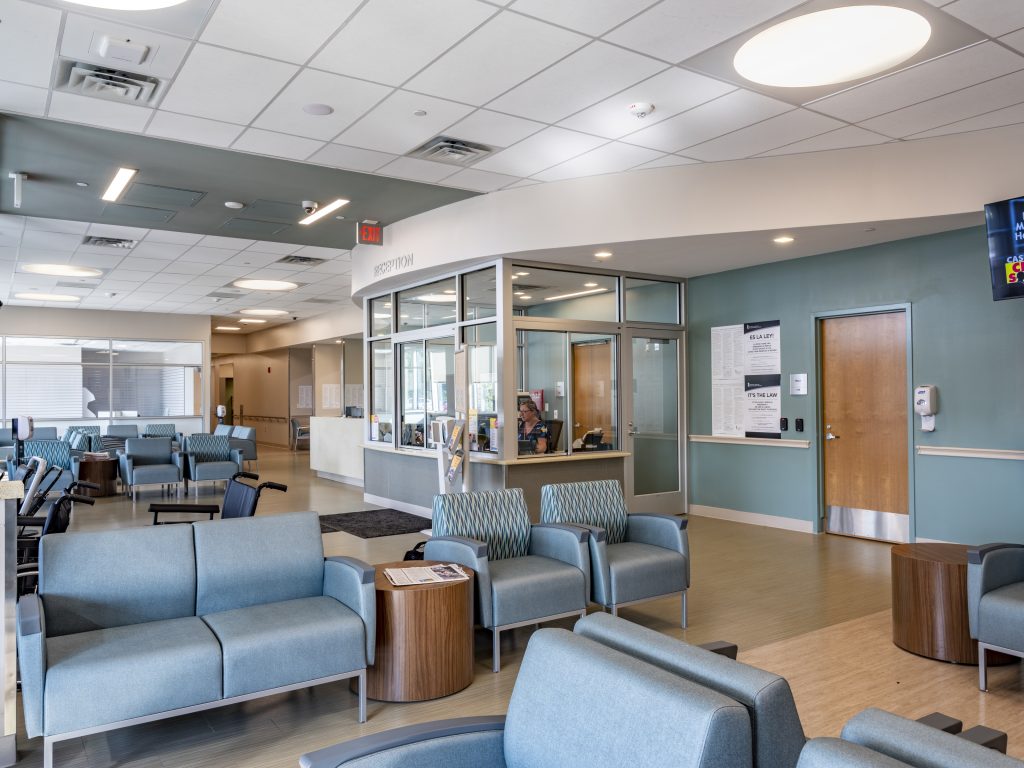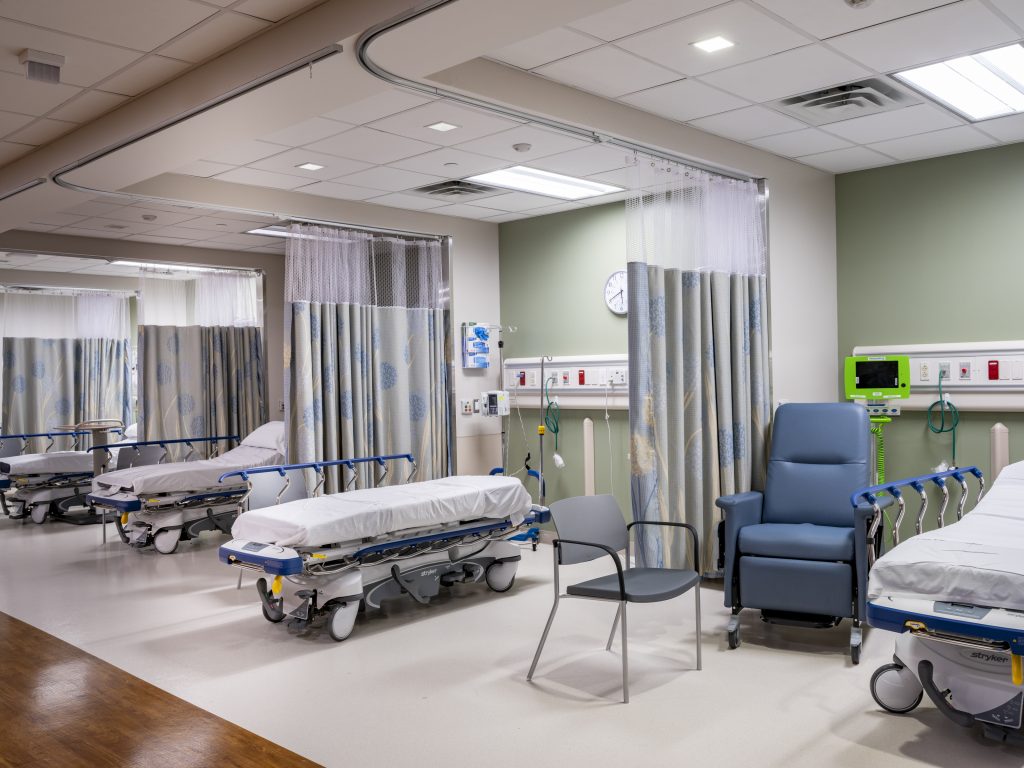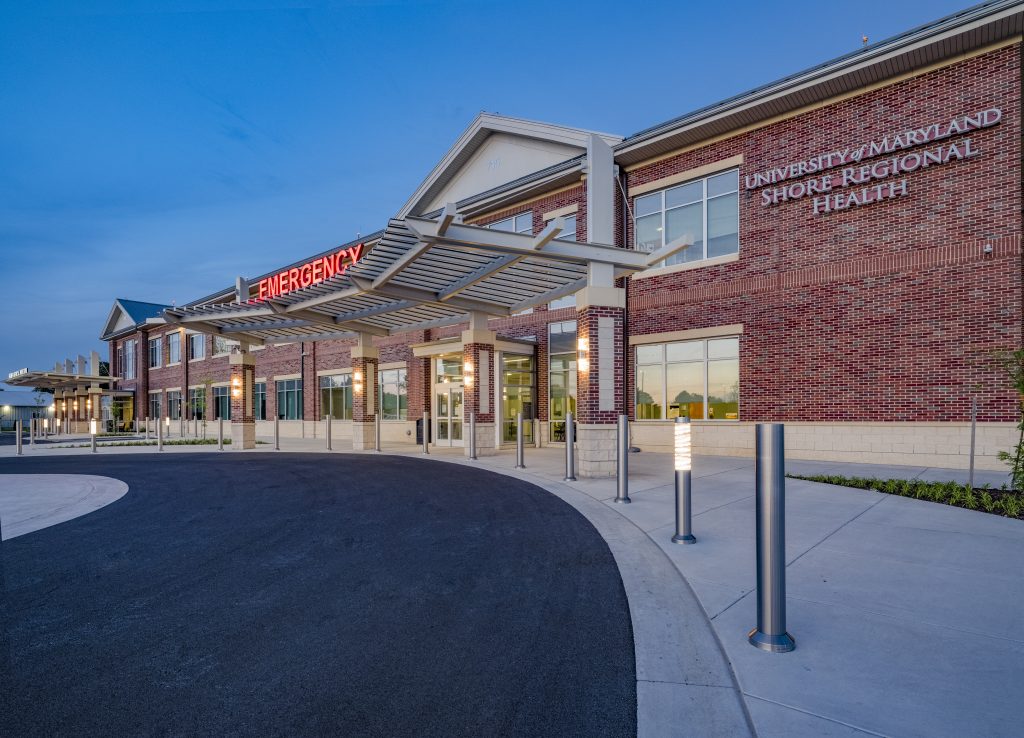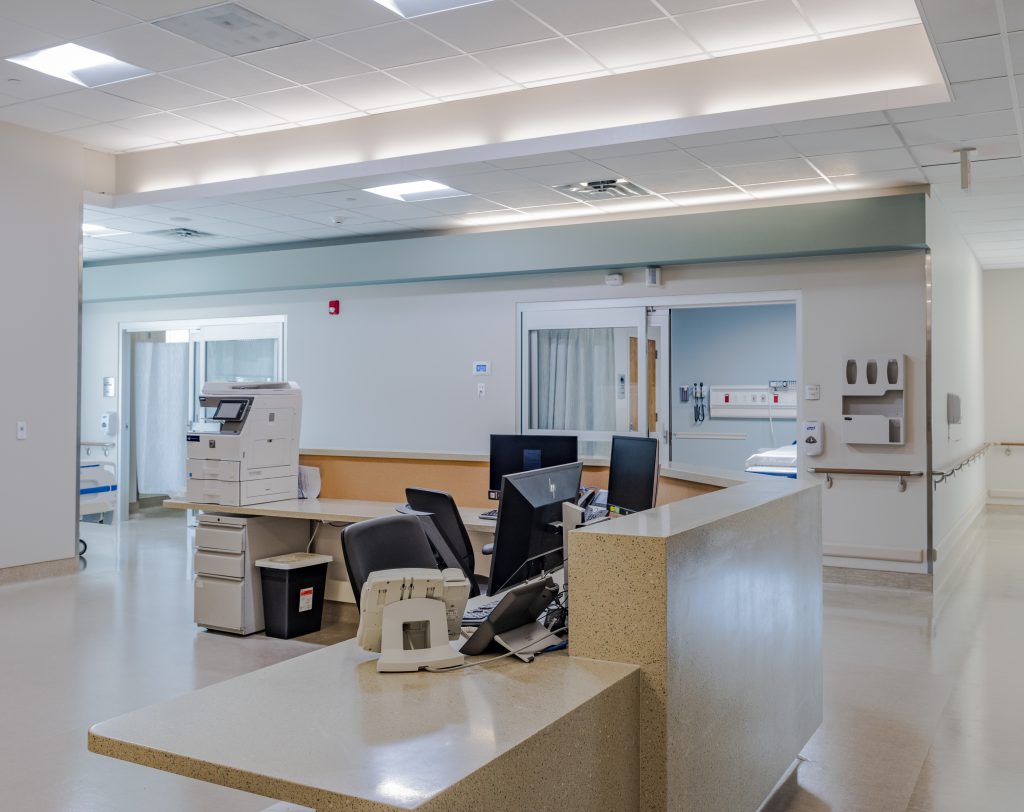 Healthcare
University of Maryland Shore Medical Campus (SMC) - ground up 84,000 SF, two story building (44,000 SF ground level Emergency Center with 40,000 SF second level Medical Pavilion). Contract includes sitework (9.235 acres), base building, fit-out.
Client
Shore Health System, Inc.
Architect
MCA Architecture
Services Provided
New Construction
CCG is proud to be the awarded general contractor for the new University of Maryland Medical Campus at Cambridge, Maryland. Located on Route 50 on the Eastern Shore, this new, two-story freestanding medical facility will consist of a full 24/7 Emergency Department, a second-story medical services pavilion, helipad and ample parking.
The first floor of the new building will house the state-of-the-art, 39,000-square-foot Emergency Department including 18 private treatment rooms, six private observation rooms and a separate, three-bed unit for the assessment and treatment of patients needing emergency care for behavioral health issues. The second floor will serve as a medical pavilion offering a wide array of services, including an outpatient surgery center, diagnostic imaging and laboratory services, rehabilitation services (including the Balance Center), chronic disease management services and a community education room.