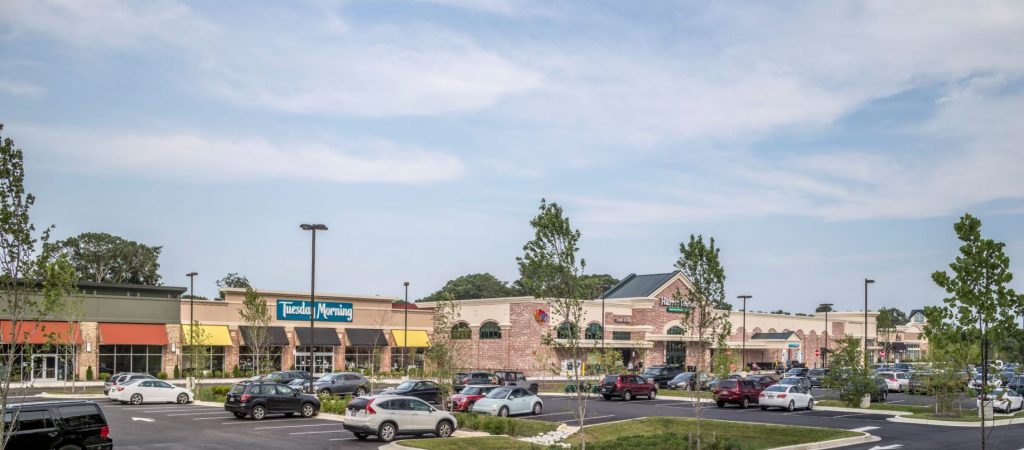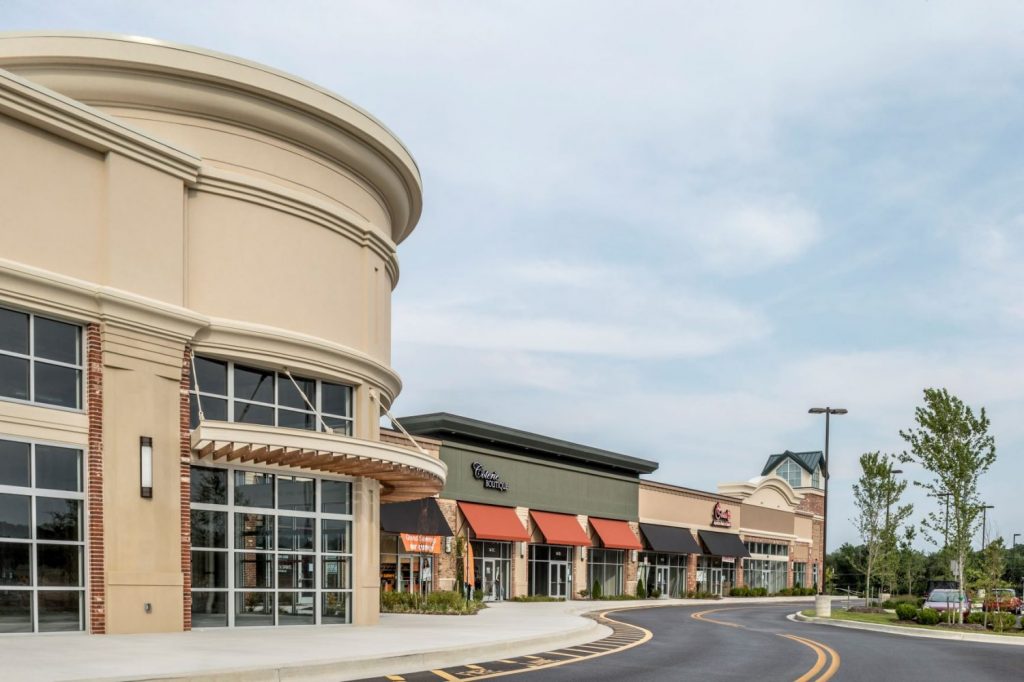 Retail
Construction of 92,584 SF of retail on a 17-acre site. On and off-site improvements to support the new use.
Client
Maryland Financial Investors, Inc.
Architect
Bignell Watkins & Hasser Architects
Services Provided
New Construction
Site Development
The redevelopment of Magothy Gateway included the construction of 92,584 SF of retail and grocery at the corner of Richie Highway (Route 2) and Magothy Bridge Road. This 17-acre site consists of on and off-site improvements to support the new use. This project included a Harris Teeter store, 50,000 SF of "incline" retail and PNC and Express Care pad sites. Both Ritchie Highway and Magothy Bridge Road were widened and the traffic signal was moved to accommodate the increase traffic generated by the new development. Construction began in August of 2015 and was completed within budget and on time by July of 2016.
Sitework included a new storm management system, water, gas, electric and the extension of the sanitary sewer for future development – as well as all new curb, gutter, sidewalks, landscape and paving. The work included the demolition of the existing strip shopping center; concrete, curb and gutter, storm pipe and masonry walls were crushed on site and used for stone base in buildings and paving sections. The work included porous pavement and bio-retention facilities to achieve the water quality required. This re-development was environmentally successful because of the reuse of old materials from the previous structure.